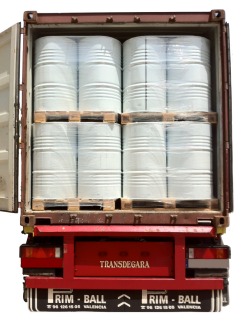 Centra Foods receives questions from hundreds of manufacturers each year on the best ways to save money on olive oil. Research and Development typically specifies a particular "spec" for the oil desired, and it is up to the operations and purchasing teams to figure out how they can save money on other pricing factors involved.
What affects the cost of your bulk olive oil the most?
We have found that some of the biggest factors that can increase the price of olive oil are actually logistics related. The following things will affect your delivered price. Keep each of these points in mind if you're trying to decrease the cost of your bulk olive oil.
Packaging
Olive Oil can come in a variety of sizes, from 1 Gallon containers to drums and totes, to 6,000 Gallon FlexiTanks. The general rule is, the bigger the pack size, the lower the cost. Therefore, you always want to opt for the largest size possible, keeping in mind the restrictions of your warehouse and production line. Start the process by working with your warehouse and production team to answer these questions.
Freight
It's most efficient ship a full pallet at a time; shipping just one drum can cost as much as a full pallet of four drums. Freight can be arranged by your supplier, or you can schedule a pick up at their warehouse. Because of the high volumes that suppliers ship, it can be a lot faster and cheaper to have them coordinate the transportation; and since the shipping is prepaid, you will only have to deal with one invoice.
FOB Shipping Point
FOB stands for "Freight-On-Board" or in this case, the FOB point is where a product is priced from. For example, "FOB Your Facility" would be the delivered cost, while "FOB Centra Foods" would be the cost at our docks, without shipping included. It is always important to consider the total delivered cost when comparing your prices, instead of the oil and the shipping separately.
Experience of Supplier / Buying Power
Suppliers that deal with high volumes of inventory have what's known as "increased buying power". This means that because they purchase a lot of olive oil from around the world, they receive price breaks for their high volumes. Also, having an experienced supplier is essential since they are often able to evaluate their customers needs and come up with creative ways to save their customers money and time.
Topics: Food Manufacturing, Prices & Saving Money