Thank you for requesting custom bulk oil pricing from Centra Foods. One of our account manager will be in touch within 3 business days. If you'd like to talk with someone immediately, feel free to call us at 800-689-7510.
---
But Wait... Do You Want To See Live Pricing Right Now?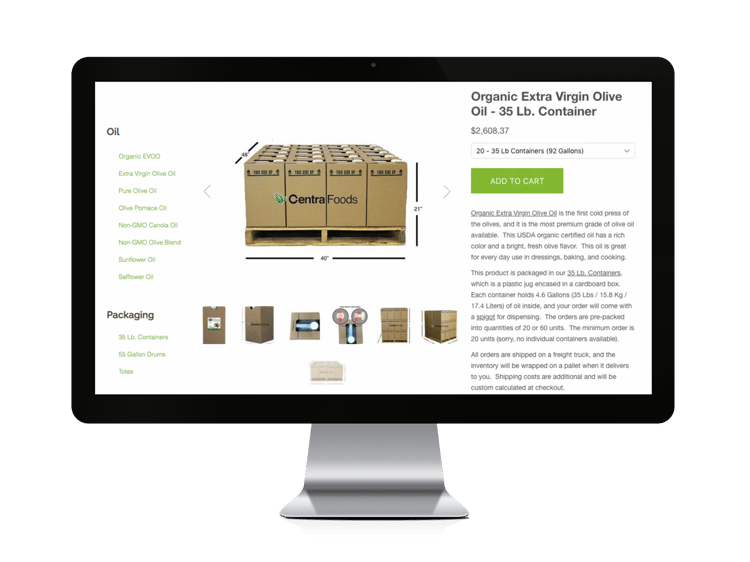 If you are not looking for a contract or other custom pricing, you can also order bulk oil from our online store.
That's right! You can buy 275 Gallon Totes, 55 Gallon Drums and pallets of 35 Lb. Containers online and have them shipped to your door -- without ever talking to a sales person.