Download The Cheat Sheet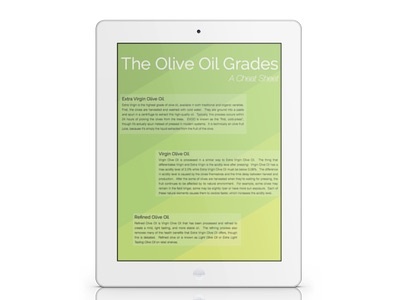 This cheat sheet will quickly and simply explain what the different grades of olive oil are and how they are made. With this information you will be able to understand:
The names of the different olive oil grades
How each grade is produced

The differences between the olive oil grades

What each grade is good for
Print out this cheat sheet, bring it to your next sales meetings and share it with your R&D team, your customers or anyone else who would want to know about olive oil grades!
To download the eBook, fill out the information boxes to the right and click Download the eBook.