Our team is made up of a collaborative group of motivated and dedicated individuals, who are "all-in" to do what it takes to make our customers happy.
We thrive on authenticity, camaraderie and mutual results. We care about building our company, our relationships with our customers, and becoming better leaders with everything that we do.
Our office is a place where people are accountable, authentic and passionate about both their work and their life.
Our Executive Team
Tom Franz, CEO - Owner
Tom is CEO and co-owner of Centra Foods; he grew up working on a wheat farm in the rolling hills of Eastern Washington which gave him a life-long love and respect for the joy and commitment required to bring quality food from farm to market. He founded the parent company of Centra Foods in 2010 to create a source for olive and food oils distributed with authenticity. With a down-to-earth, hands-on approach he directs new business development and sales, purchasing, and plant development. His passion for entrepreneurial innovation along with creative mechanical engineering draws on his long career in retail and engineering in the pool and spa industry. Tom is an outdoor enthusiast who thinks best while sitting around a campfire.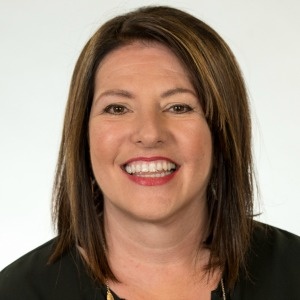 Tedeen Franz, CFO - Owner
Tedeen is co-owner and CFO of Centra Foods. She is an avid student of history and current events, leadership and organizational culture. A passion for excellence through strategic improvement, and creating a positive customer experience and work environment where people grow and thrive is reflected in the 2 companies she has co-owned. She has served her community though her local church for over 25 years; and has an active extended family. Tedeen has partnered in the establishment of Centra Foods to develop an income stream for contributions to non-profits who foster education and employment locally and globally for women and children. She is a designer, event coordinator and painter who is inspired by the diversity of art and culture in people groups around the world.
Hannah Broaddus, Vice President of Sales and Marketing
Hannah Broaddus is the Vice President of Sales and Marketing at Centra Foods, and has been with the company since 2011. She directs our marketing strategy and website, and is the primary contributor to our blog. She specializes in bulk non-GMO and organic oil ingredients for manufacturers and export sales.
She's passionate about branding and effective communication and enjoys helping distributors develop their own private label oil programs. In her free time, you can find her riding horses in Montana, baking and reading.
Alexa Ketterling, Accounting Specialist and social marketing coordinator
Alexa is an Accounting Specialist and Social Marketing Coordinator at Centra Foods. Her career at Centra began as a Receptionist and then she became a Sales Order Processor. Alexa is actively pursuing an education in the food industry and has a personal interest in healthy, non-allergenic food products. She is a dancer and vocalist who enjoys performing at her best. Her previous experience in customer food service gives her great perspective on taking care of her customers and making their experience at Centra Foods enjoyable.
Kevin Smith, Operations Manager
Kevin Smith is the Operations Manager for Centra Foods. He is hands on with our customers' orders every day, helping to oversee the warehouse, implement systems and keep production running smoothly. He's had over 20 years experience with warehouse management, and has also held roles including purchasing commodities and doing inventory control. He's worked in both in Antarctica and the Marshall Islands, and spent 10 years as a volunteer for a non-profit Search & Rescue group.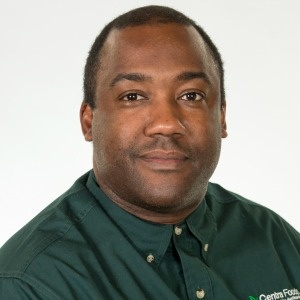 Herman Barnett, Quality Control
Herman is responsible for Quality Control at Centra Foods. Herman is a retired Army veteran with over 23 years of experience in Human Resources. He specializes in information management, employee training, and regulatory compliance. Herman is a servant leader that enjoys helping others to realize their maximum potential. He recently received a Bachelors Degree in Business Administration and is currently enrolled in the Masters Program. Herman enjoys spending time with family, running, fishing, and mentoring others in his free time.