Download the FREE eBook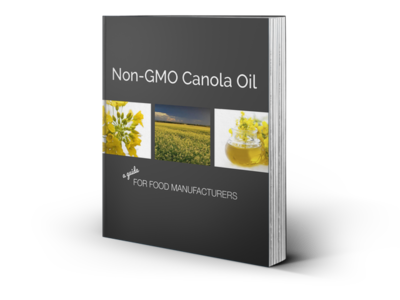 A guide for food manufaturers who want to learn more about Non-GMO Canola Oil.
This eBook will help you decide if Non-GMO Canola Oil is right for your next project.
Get information on:
The growth of the non-GMO movement
How Non-GMO Canola Oil is made
Why your food manufacturing peers are switching to Non-GMO Canola Oil
How to go about making the change to non-GMO oil ingredients
What kinds of food products this canola oil is ideal for
About the Non-GMO Project Verification™ for food manufaturers
To download the eBook, fill out the information boxes to the right and click Download the eBook.