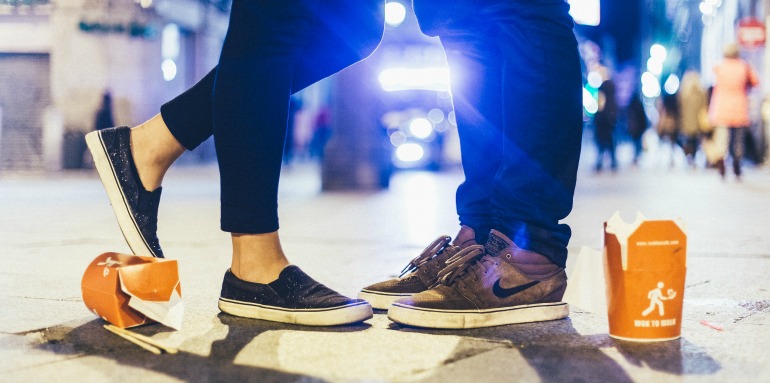 First dates.
They're often awkward, sometimes exhilirating, and always the start of something new.
They're also are always filled with questions. What do you do? Where did you go to school? What are you passionate about?
Of course, we do the same thing in business, right? If you're searching for a new supplier, you want to find out as much about them as you can to see if they're a good fit for your company.
Finding the right supplier is all about finding the right fit in terms of business structure, capabilities, size, facilities, capitol funding, etc. That's why most people now call them supplier partners — it's not just about finding someone to buy from, it's about finding the right fit for a supplier "mate".
All these attributes can be hard to decode if each supplier doesn't offer up the information outright.
Here's a few easy ways to figure out where your bulk edible oil supplier fits into the supply chain and how their business model will affect your business and your buying power.
Start by asking the following questions, and in the process, you'll find the right fit.
You Ask: Do you pack the oils in your own facility, or do they come to you pre-packed?
Supplier Answer: We pack the oils.
Suppliers that physically pack the oils in their own manufacturing facility are known as manufacturers. They are not necessarily producing the oil from the seed or fruit, but they are taking the raw product (oil), storing it in large on-site tanks, and packing it into bulk or food-service packaging.
This kind of company is an ideal supplier for food manufacturers and food service distributors. They are at the top of the food chain, and deal directly with the mills and refineries that produce edible oils.
Distributor Answer: The come to our warehouse pre-packed.
A distributor is a company that buys the oils pre-packed and re-sells them from their own warehouse. They have to add their own mark up (because they are buying and storing the oils, plus they have sales reps), but can often sell you smaller volumes.
If you need a few cases, a distributor is an ideal supplier.
Broker Answer: I sell pre-packed oils, direct from the manufacturer.
A broker is similar to a contract sales person. A broker sells the finished product to you, and gets paid a commission from the manufacturing company, or from your company.
It takes the right broker, however, to really help manage your account. A manufacturer is dealing with your products directly, while a broker can be anywhere in the country, and many prefer not to handle your day-to-day account management after they have set you up with the right manufacturer.
Unless they are very industry-specific and experienced, it's often better to work directly with the manufacturer of the goods.
You Ask: How much inventory do you store at one time? How quickly do you rotate through inventory?
This is a simple way of asking the question of capacity – how many orders do they process, how much oil do they bring in, and how much is going to be readily available for you?
The answer will reveal two thing: it will show both their buying power as well as how popular the company is.
A side note: Inventory planning is, of course, always something that you need to work with your supplier on. No matter if they are large or small, your supplier won't necessarily plan for your oil needs unless you inform them of your volumes, typical buy cycles, and communicate about when you will begin needing the oil.
You Ask: Tell me about your facility.
Most of the largest suppliers in the US (suppliers that are ideal for manufacturers and distributors) have a number of similar characteristics in their facility.
They have a lot of storage space
They have a full packing line (for food service and/or retail bottles)
They stock drums, totes, and other packaging on hand
They have a rail spur for bringing in railcars of oil
They are NOP Organic Certified, Non-GMO Project Verified, and 3rd Party Audited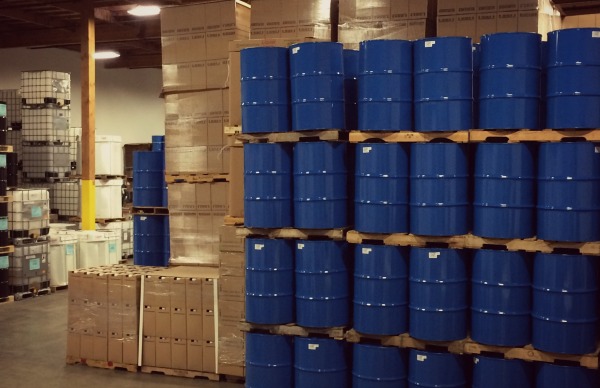 You Ask: Tell me about your buying process and support team.
The Buying Process
The buying process should be clear and automated, so you get the information that you need before you actually need it.
You should receive a delivered order confirmation with a summary and total cost for your order. Information like tracking numbers for shipments and certificates of analysis should be delivered to you electronically before the oil is received. Invoices should be sent automatically.
Account Manager
You should also have an account manager, that helps you plan your orders, communicates about any issues, and can offer R&D and oil related support.
Production Team
Any good supplier will have a team of production/warehouse experts that can help you understand how to choose and utilize the best packaging for your production line.
All of this requires a supplier that has their own back-end set up efficiently and that they are supported by a great team.
In Conclusion
As you get answers from each of your supplier prospects on these topics, the different pieces of the "supplier puzzle" will come together, and you will start to get a very clear picture about how their business works.
If your supplier "mate" can be completely transparent about who they are, you both will find the right fit – you will find the right supplier to fit your company, and in exchange, you will become an ideal customer for your supplier.
Topics: Suppliers