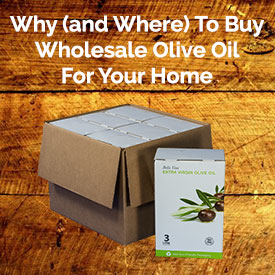 I think you should be buying wholesale olive oil for your home.
What really I mean is, if you're using enough, I think you should be buying your olive oil by the gallon or 35 Lb Container/5 gallon pail. So what's "enough" olive oil to make wholesale volumes worthwhile?
When Does It Make Sense To Buy Wholesale Volumes?
Long story short, it makes sense to buy your olive oil in wholesale volumes when you can use it up before it goes bad. Pretty straightforward right?
Continue Reading
Topics: Suppliers