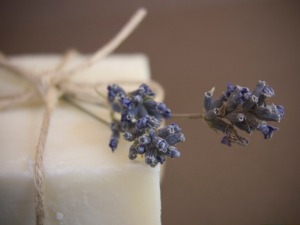 Are you a soap maker looking to find a way to buy your olive oil cheaper?
At Centra Foods, we receive many inquiries from soap makers large and small around the country. Their questions and goals are often the same: they're looking to reduce the cost of ingredients, including the olive oil they use. Our advice varies, depending on the grade of oil preferred, the volumes needed, and the other ingredients required.
Here is some basic advice to help you reduce your costs:
1. Working with a bigger packaging size doesn't always save money.
If you're getting your oil in 5 gallon pails, the next size up from most suppliers is a 55 gallon drum. If you think making this switch will automatically save you lots of money, think again. Your 5 gallon pails are shipped to you in the mail; 55 gallon drums have to be shipped on a freight truck. Most often, this means having an 18-wheeler show up to your location. The cost of shipping a drum hundreds (or sometimes thousands of miles) from your supplier to you can be very expensive (between $150-$500). Once you add in the cost of shipping, buying from a big box store or your soap making supplier may still be cheaper.
2. Soap Ingredient Suppliers can help you cut costs by offering all your ingredients in one shipment, from one place.
Contacting a soap making supplier for your ingredients can actually help cut your costs. Normally, they don't have high minimum orders (suppliers like Centra Foods have a one pallet or 4 drum minimum order), and you can mix and match all of your items in one box/pallet to get everything at once.
In the west, consider Shay and Company (for mixed pallets of drums/pails) or Brambleberry (for smaller at-home soap makers). If you just want a case of olive oil, you can also buy it from our online wholesale store.
3. Think about what grade of olive oil you're using, and why you're using it.
You may have started with a particular kind of olive oil and just kept using it, but it's smart to think about what you've chosen and why you like it.
For example, Organic Extra Virgin Olive Oil is the highest quality and the most expensive grade of oil. It makes a softer, creamier soap but comes at a premium price. It is, however, the best choice if you make a "certified organic" soap.
On the other hand, Olive Pomace Oil is the lowest grade of Olive Oil and most common for soap making because it creates a harder final product. It also is the least expensive. If you need to cut costs significantly, consider trying the Olive Pomace Oil to see how you like it.
When does it makes sense to get your Olive Oil in bulk from Centra Foods?
If you are a soap manufacturer using 4+ drums every six months, request pricing to learn more and get pricing for bulk deliveries.
If you're not sure where you should buy your ingredients, start by downloading the Small Business Guide To Buying Olive Oil. It's made just for soapmakers that are going through your decision-making process of where to buy, how much and what's going to work best.