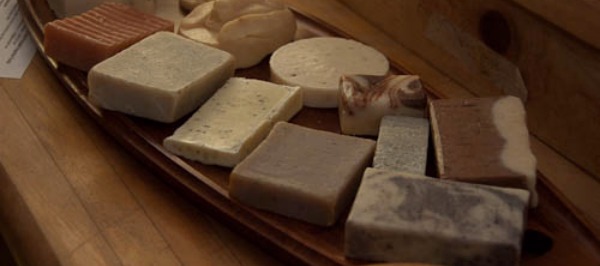 Are you looking for oils to use in your soap production? Depending on how much you buy, it may be cheaper to buy from a soap-making ingredient supplier who can offer all of your ingredients consolidated into one order.
We talk to lots of soap makers on the hunt for a good fit for a supplier, so we'd like to offer some recommendations.

To begin, if you are able to buy a full pallet of any one particular product (like an oil) it's usually best — and cheapest — to go direct. Keep in mind though, a pallet consists of 60 35 lb. containers or 4 55 gallon drums so it is a lot of oil — about 250 to 275 gallons depending on the packaging type that you opt for.

If you do buy a whole pallet, this also means that you may be sitting on a lot of inventory for one particular type of oil; you'll need to decide if that's the right decision for your business or if that capital is better used elsewhere.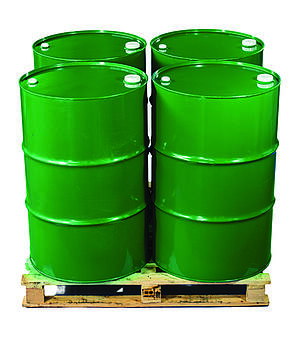 If one pallet (275 gallons) feels like the right amount of oil and you'd like a quote for a pallet of oil, start by filling out the request for pricing here.
If that feels like too much oil, we can make some recommendations for other places to buy. There are a few different soap making suppliers in the industry who may be a good fit. These are the ones that we can recommend in particular:


Bramble Berry
Bramble Berry is a perfect fit for the smaller or new soap maker. They supply a lot of the extra special things like soap molds, colorings, flavoring, and are especially helpful to their soap makers with product and marketing information. They also provide lots of helpful guidance and recipes.
Bramble Berry
2138 Humboldt St. (not open to the public)
Bellingham, Washington 98225
Shay and Company

For those soap makers who are looking for larger packaging (still all packed onto one pallet of mixed products), Shay and Company can be a great fit. They specialize in larger sizes, mixed pallets and doing it as competitively as possible.
Shay & Company
10639 SE Fuller Rd.
Milwaukie, OR 97222
(503) 653-1155
Essential Wholesale
Not only do they supply soap making ingredients, they also offer custom formulations, co-packing and co-manufacturing and their own branded products.
Portland, OR 97210
(503) 722-7557
Natural Essentials
Located on the east coast? This company may be a good fit. In addition to soap making ingredients, they also offer Co-packing and Contract Filling.
Natural Essentials
115 Lena Dr, Aurora, OH 44202
(330) 562-8022
Want to be added to this list? Just email us to ask at marketing@centrafoods.com to ask.
Topics: Business & Leadership, Small Businesses Advice, Prices & Saving Money