Timing of contracts can be key, and most people at this point know that I'm a proponent of contracting your oil needs out each year.
This is your official notice that if you're thinking about locking in a contract for your 2018 canola needs — be it RBD canola, non-GMO expeller pressed canola or organic canola oil, this fall is a great time. In fact, it's one of the most common time to sign seed oil contracts. Why? Let me explain.
First off, for ease I'm going to refer to Non-GMO Canola Oil specifically in this article, but this really applies to any of the canola oil, and for that matter, many of the seed oils (like sunflower and safflower) produced in this same time frame.
The Ideal Timeframe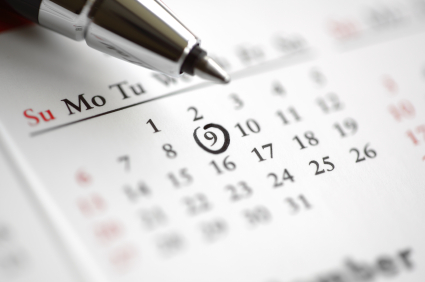 Most years, the best time to sign your non-GMO canola contracts is somewhere between late September, October and early November.
The exact timing each year will depend on the harvest and the weather, both in the US and in the commonly producing countries.
The Harvest Is Complete

It's best to have most of the harvest complete (or at least well underway) so that farmers can understand the yields that they expect to have for the next year. Remember, canola oil is a crop just like any vegetable. In the US, it's often harvested in the late summer or early fall (hence the timing of Thanksgiving that we have, after harvest is complete).
So the ideal timing to sign a contract is the fall. Often, manufacturers will have their contracts go for periods like 3 months, 6 months, 12 months (until the next harvest in 2018), or even 15 months (until December of the next year). But all of that depends on the state of the market at the time that you're looking to book your oil.
It Still Depends on the CBOT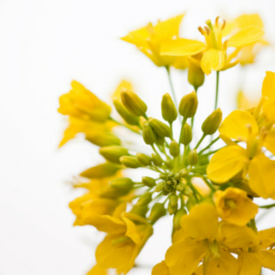 Like any oil that is based on the CBOT for pricing, Non-GMO Canola Oil contracts will vary based on the CBOT — no matter what the harvest looks like. This is one of the biggest inputs to determine the pricing and the one that is most out of your control. Well, everyone's control really.
The best thing that you can do is to understand the market and the influences that can affect the CBOT and try to book your inventory needs in an educated manner.

Interested In Contracting In 2018?
If you're interested in getting a contract for 2018, feel free to reach out to your account manager or let our team know that you are running a bid. We'd always love the opportunity to participate!
Happy booking everyone!
Topics: Canola Oil, Harvest/Commodity Market