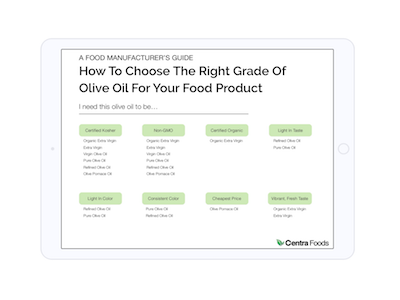 Download this guide about olive oil at no cost or obligation.
Compare the different characteristics of each grade of olive oil. After reading this guide, you will know about:
Olive oil grades
Basic characteristics and features
Best uses for each grade
To download the guide, fill out the boxes to the right and click the green button to access the information.