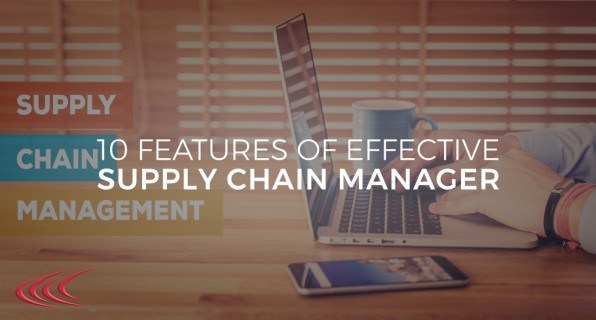 The job description of a supply chain manager sure sounds cool, doesn't it? On this position, you'd be managing all activities for purchasing raw materials, delivering them to the right point across the organization, making sure the organization is producing enough supply to meet the demand of the audience, and deliver the product to the right place at the right time. You're basically managing the entire journey of the product.
The high salary (it usually ranges between $93,825 and $122,675 annually) is a huge factor of attraction, too. It's no wonder why so many people are interested in becoming supply chain managers.
This is one of the most important positions in an organization. It carries tons of responsibility, so the hiring managers have extremely high standards when choosing among the candidates. You want to meet those standards? Then it's best to learn from the best.
Here are 10 important characteristics that effective supply chain managers have:
Leadership Potential
One of the main responsibilities of this manager is to minimize the cost and maximize the effects of the company's supply chain. That requires a true leader's initiative and authority.
A great supply chain manager has that business x-factor. They know when to close deals and they have all it takes for managing the product's journey across all stages.
Impressive Communication Skills
The supply chain manager has to collaborate with several functional managers, their number depending on the organization's structure. Through teamwork, they plan the development of operational processes, and they execute those plans.
In addition, this manager makes daily contact with people in and outside the organization. They have to possess the skill of articulating complex concepts in a way an outsider or a worker on a lower level can understand.
Writing Skills
There's no need for constant meetings when you can take of most things through online communication. That's when the need for writing skills comes in. A supply chain manager is writing multiple email messages on a daily basis. They need to convey a message as clearly as possible.
In addition, they also write business reports and proposals. Sure, a writing service like RushMyEssay UK can help with those projects, but you still need advanced writing skills if you want to be an effective supply chain manager.
Understanding of Big Data
Big data is an incredibly complex process, but it also plays an important role in supply management. An effective supply chain manager knows what data to choose and how to measure it.
As a supply chain manager, you'll need to use data for identifying weaknesses and inefficiencies, developing proper solutions, and implementing them in the most efficient manner.
An Ability to Inspire
A great manager knows how to lead and impose influence. This is a first-level management position, which means they are managing staff in day-to-day actions.
Their style is authoritative and inspiring; not autocratic. They have an ability to get the best out of their team. They inspire the workers to collaborate, contribute with ideas, and simply enjoy the work they are doing.
Project Management Skills
The project's success depends on the effectiveness of the supply chain manager. They will have to negotiate for resources, budgets, and schedules. Throughout the product's journey, they will face risks and they will have to make proper decisions.
Flexibility
Things don't always go as planned. Sometimes a supplier doesn't deliver the materials on time, so the production process gets stuck and the entire timeline is altered. In this situation, the supply chain manager has to show some flexibility.
What's the best way to deal with the situation and how fast can you make it happen?
Flawless Understanding of the Market
The supply chain is a dynamic and ever-evolving category. All industries are changing, and all of them are being affected by shifts in economy. The supply chain manager has to understand the market, analyze the trends, and predict rapid fluctuations to some extent.
What factors drive the demand, supply, and pricing for the products your organization develops? How can you manage the production process effectively when you have that data? Those will be the main issues you'll focus on when you get this position.
Tech Skills
The supply chain is heavily reliant on technology. Organizations use enterprise resource planning systems and warehouse management systems, so the managers can control everything that's going on.
Since you'll be use various apps and analytics software all the time, you have to know your way around modern technology if you want to be a supply chain manager.
Expertise
An organization won't hire you on this position if you don't have the experience and expertise needed for it. If you're just out of college, you'll have to go through some entry-level positions before you reach this spot.
For this job, a Bachelor's (or higher) degree is usually a requirement. Online courses can help you get additional knowledge. If you don't have the expertise and experience required for this position, you can start working on it without wasting time.
It's no wonder why so many Millennials are interested in becoming supply chain management. It's a vibrant position that requires commitment and skill. It's never boring. You can get there if you work on the skills we listed above.
Editor's Note: This article was originally posted by Adam Robinson at Cerasis and is published here with permission. Cerasis is a top North American third party logistics company offering logistics solutions with a strong focus on LTL freight management. They specialize in working with manufacturers and distributors, and post helpful articles on topics that interest and concern all food manufacturers.
Topics: Business & Leadership