"What are the top 5 factors you consider when deciding to partner with a supplier?"
Procurious, a online community for procurement professionals, recently posed this question to your peers in one of their forums.
Procurement personnel from all over the world answered with their top factors that they use to decide upon suppliers. Interestingly enough, the discussion was weighted pretty heavily on one factor — trust. Trust, of course, encompasses a lot of different things, but there were almost 3x as many answers for this one factor than any of the others.
All of these responses could be grouped into about five different main priorities. We've listed the answers from their input here (and we want you to add to the list in the comments below!).
Trust & Company Culture
Trust is a big deal in any business, but in manufacturing procurement it's even more important: you place orders in advance and hope that your suppliers follow through and that your materials show up as you hoped and on time. If they don't, your company won't be able to move forward with production.
This is a big leap of faith to make, so trust comes in number one at the top of the list. Trust was listed 3x more than any other factor. But trust is a vague term, so let's look closer at what "trust" means to your peers.
Recognition of our company culture and a fit between our two cultures
It's important for suppliers to understand your company's culture. They should know what's important to you, what your goals are and how you function internally. Even better is if their culture is similar to yours— just like a marriage, suppliers that are more similar will run into less issues because they have the same business values.
This connection between company cultures is a great reflection of trust— we see ourselves (or our company) reflected in the other business and we trust that they are like us. If they are like us, their values, experiences and world view is similar. Just like we make easy friends with people that are similar to us, we also make easy business partnerships with suppliers that are similar to us.
Another way to look at this is "aligned strategic direction". Are our businesses aligned? Is this a win-win situation? Do we both want to grow in the same way?
This trust in a "shared culture" gives you some confidence that your suppliers will respond in the way that you need them to when issues arise.
Experience
Experience is another way that procurement professionals like you understand trust. If a supplier is experienced (both in working with companies like yours and within their own market) they are able to walk you through challenges as a trusted advisor. They will be a partner that will give you a leg up and not weigh you down.
There are a number of ways that you can get a feel for their experience level. Ask them, who are your customers? Can you provide any references? How developed are your internal processes? How old is your company? Can you provide insight on the current market to me?
Responsiveness and follow through
Responsiveness and follow through is a basic human response that builds trust. You want a supplier that follows through on what they say they're doing to do for you. You want someone that supports you— and you want the higher-ups in the company to agree that they will follow through on their promises.
You don't want to chase them (and you shouldn't have to). If a supplier is responsive, readily available, and follows through on what they promise, you will begin to trust them automatically. As always though, the proof is in the pudding.
Value and Competitive Prices
Getting value for your money and a competitive price comes in at priority #2 for procurement professionals.
You want to get a bang for your buck. That's fair, we all do!
In your job, you're responsible for reducing your cost as much as possible while not affecting the quality or ease of use of the product. You want to get a good deal, but if it negatively affects what you're getting.
Another good focus from one survey respondent was the "opportunity for mutual value generation". This means that while you're looking for a good deal, it has to be a good deal for all parties. Your supplier has to make money because if they didn't, you'd loose your great supplier in a few months when they went out of business! It needs to be a win-win for both parties, and most procurement professionals readily recognize this.
Quality
Next in line is quality. No one wants to buy something that's cheap and need to be replaced in 2 years (or if it's an ingredient, have it negatively affect your final product).
Your peers want to know that the product is high quality, and that the supplier has a long history of quality as well. It can't be great on the first couple orders and then go downhill. Quality history (think recalls, authenticity, other issues) can help you determine who to trustworthy in the long haul.
Responsiveness / Flexibility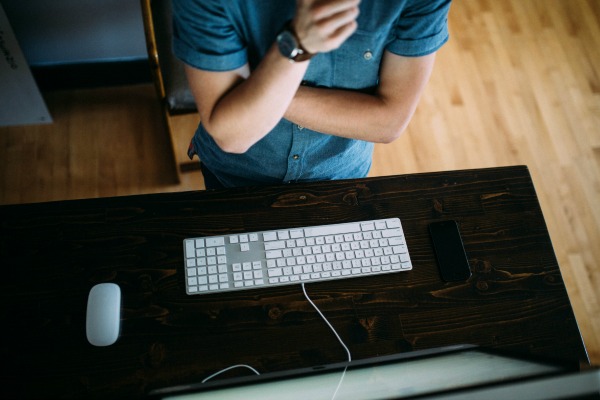 How well can your supplier roll with the punches?
Unfortunately, things change and it's easiest to work with someone who gets that. Production levels and timelines are adjusted over time, and you'll sometimes need to change your order. Working with someone who's flexible to changes can make things go a lot easier for you. To make both of your lives easier, you may want to clarify any change order, cancellation or return policies in advance.
This goes without saying, but also working with someone who's professional and enjoyable to talk to can make your life so much better on a day-to-day basis. Look for someone who's responsive (aka, answers your calls and emails) and knowledgeable. You'll get a lot more done every day when you get answers clearly and quickly.
Supplier Stability & Diversity
Supplier stability is an important factor to consider, and it all comes down to assessing risk. What percentage of your suppliers' business will you make up? Most would agree that it's best not to make up a very large percentage of your suppliers' business, just in case something goes wrong. No one wants to be up a creek without a paddle!
Part of this also comes down to your own diversity. To avoid putting too many eggs in one basket, you can diversify by splitting your business between 2-4 different vendors. That way, if one doesn't follow through as planned you have other options already set up.
Other Important Factors
Innovation and technical ability also made it onto this list.
We want to know what YOUR most important factors are when you choose your suppliers.
What's important to you? What's a pet peeve? What was an experience when you loved working with someone and why?
Tell us in the comments below.
Topics: Suppliers, Purchasing & Procurement