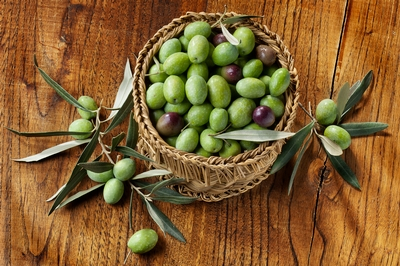 Why would anyone choose to use Olive Pomace Oil over the higher quality Extra Virgin Olive Oil — or over any other oil, for that matter?
I've gotten this question enough in my time working with manufacturers, that I thought I would explain all of the exact reasons. We're going to review the reasons specifically pertaining to the manufacturing realm — because they are very different than the reasons you might choose to use certain oils in your home kitchen or even in a restaurant.
There are some very specific reasons that a food manufacturer would opt for Olive Pomace Oil over everything else. Let's dig in.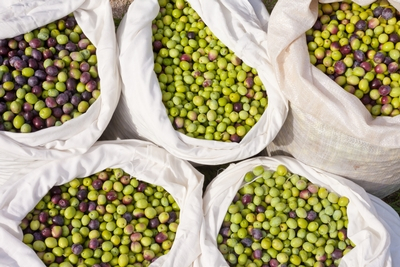 It's The Cheapest Option That's Made From Olives
Olive Pomace Oil is the lowest grade of olive oil that's available. That means that while it's still made from 100% olives, it's going to have the lowest price point in comparison to all of the other olive oils.
Let's be clear though about why it's the cheapest. The primary reason is how it's made — this is a solvent (usually hexane) expelled oil that's produced from the dry remains of the olives after the extra virgin and virgin oil (which is squeezed or spun out) has been made.
If you want to learn more about exactly how it's made, read this article How Olive Pomace Oil Is Made. Or you can also watch this slideshare presentation.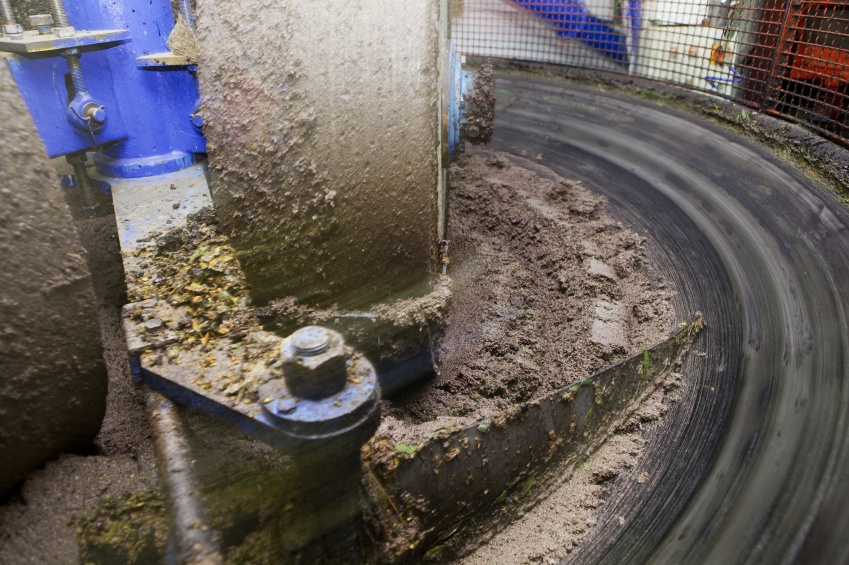 For manufacturers, a key point is that it's not just a little bit cheaper than Extra Virgin Olive Oil. On average this oil will run about 1/2 to 2/3 the cost of Extra Virgin Olive Oil so the savings will add up quite a bit over time, especially for manufacturers that use high volumes of it.
Because of this, I put this point as #1, because it's usually the largest underlying factor that makes a company choose to use Pomace instead of a different type of olive oil.
Light / Mild Flavor Profile
After Olive Pomace Oil is produced, it is refined in a similar way to Pure Olive Oil or Expeller Pressed Canola Oil. This refining process includes applying high heat (often in the form of steam) and a natural earthen bleaching clay that filters the oil to remove a lot of the color and flavor.
This means for manufacturers that if they need a mild flavor profile that won't affect the taste of their overall product, Olive Pomace Oil will fit the bill in a very similar way that sunflower, safflower, canola or soybean oil would.
Olive Pomace Oil does, however, have more olive flavor and color than soy and canola though, so be prepared for that upfront.
Stands Up To Heat
Because Olive Pomace Oil has been refined, it has a higher heat tolerance than other cold pressed oils. This means that it can be used for hot-fill manufacturing.
This oil has a medium-high level of monounsaturated fats, which is the same type of fats that makes high oleic canola oil and sunflower oil ideal for frying. The higher the level of monounsaturated fat in an oil, the better they can typically stand up to heat. You can compare the level of monounsaturated fats in olive oil to other oils in this graphic below.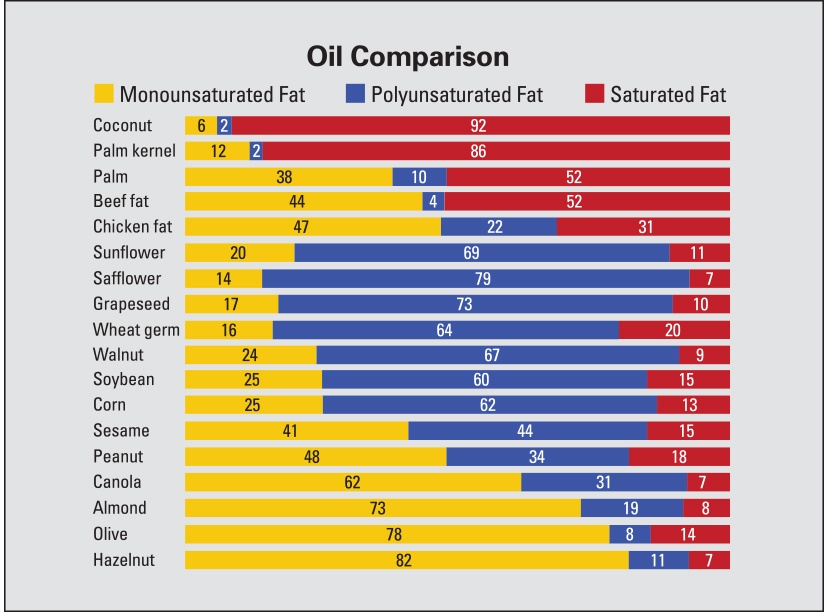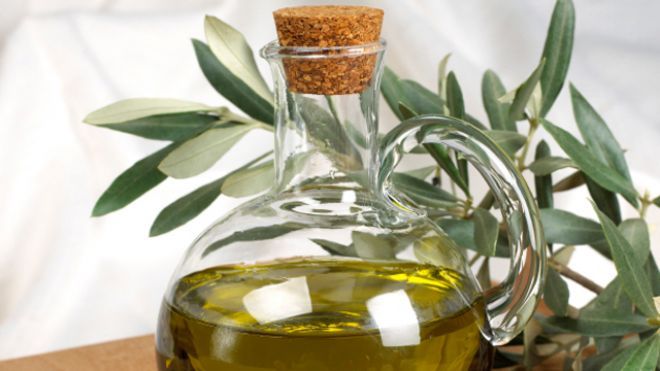 It's Good For Product Marketing
Olive oil is renowned as one of the healthiest oils available on the market. This is because all olive oil is high in monounsaturated fats and Extra Virgin contains special health properties.
Many customers in the natural foods industry prefer to see any type of olive oil on a label over all of the other options, even if it is olive pomace oil. For this reason, olive pomace oil can be a great point of marketing on your food product.
Unfortunately, olive pomace oil misses out on some of the unique disease-fighting health benefits (like polyphenols) that are only available in Extra Virgin Olive Oil. If you want to learn more about these health benefits, read What Makes Extra Virgin Olive Oil So Healthy?
Why Do Some Manufacturers Not Use It?
Now that we've discussed why manufacturers may WANT to use olive pomace oil, I think it's only fair to look at the reasons why other manufacturers don't want to use it.
It's Solvent Expelled
The #1 reason why a manufacturer wouldn't want to use Olive Pomace Oil is because it's a solvent expelled oil. This may not matter to some, but for those in the natural foods industry, or those that want the highest quality product don't appreciate this fact.
Plus if you work with Whole Foods they require that any solvent extracted oils can't be used as a stand alone ingredient. They specifically outlaw "solvent extracted oils, as standalone single-ingredient oils (except grapeseed oil)". In other words, you couldn't use a 100% Pomace, but you could use an Expeller Pressed Non-GMO Canola Oil and Olive Pomace Oil blend.
Your Product Represents The Highest Quality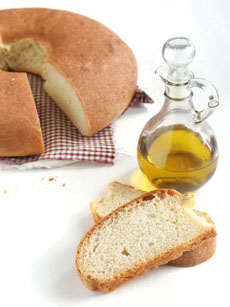 For manufacturers who choose all of their ingredients by selecting the highest quality options, Olive Pomace Oil won't be a good fit. There's no way to debate this point, because it's the lowest grade of olive oil available.
If you want the healthiest oils and you're interested in olive oil, definitely choose an Extra Virgin Olive Oil or an Organic Extra Virgin Olive Oil.
Your Product Depends On EVOO For It's Flavor
If your food (like a dressing, cracker, hummus, bread, etc.) uses Extra Virgin Olive Oil and the flavor profile comes in part from the fresh, strong taste of your Extra Virgin Olive Oil, switching to Olive Pomace Oil will not be for you.
Extra Virgin Olive Oil has a strong flavor that depends on olive varietal, but typically tastes buttery or peppery and fresh. It should always have a distinct and delicious flavor. Olive Pomace Oil is going to taste much more bland because it is a refined oil — like a sunflower, grape seed, or safflower oil would.
So if you depend on the delicious flavor of EVOO to make your product, don't expect that pomace will have the same results. You'll want to stick with what you've got!
Topics: Olive Pomace Oil, Food Manufacturing