As you're learning about each of the grades of olive oil, it's helpful to keep a "quality scale" in mind. We've received questions like, "how much will buying Virgin Olive Oil vs. Extra Virgin Olive Oil save me?" and, "How similar are the quality of the Pure Olive Oil vs. the Olive Pomace Oil?"
These questions can be easier to answer if you can keep the spectrum of olive oil quality in mind. Note that pricing usually falls in line with the oil's quality, but will vary depending on the supply level of each grade after the harvest. Here is the bulk oil quality scale: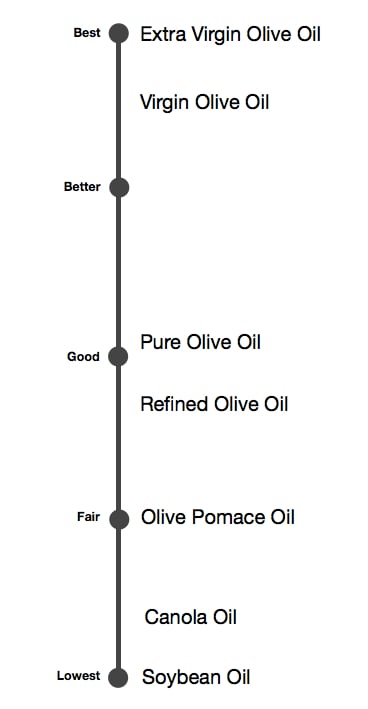 Interesting Fact: The largest jump in quality comes between the Virgin and the Pure Olive Oil. That is because the Pure Olive Oil is the first refined oil in the "line up" of grades.
Topics: Comparing Oils