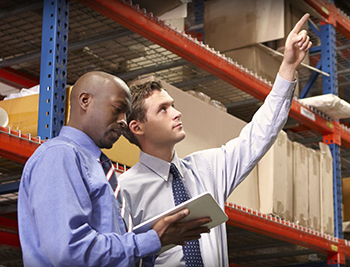 Your suppliers are business partners.
You should look at them that way, and more importantly, they should look at themselves that way. They help you run your business, make your production line function on a daily basis, and help you bring your product into fruition. Suppliers are interchangeable, yes, but the good ones are worth keeping around.
As in all relationships, communication is key as you're working with you suppliers. Being honest about what you really want and need will help you get just that. And in return, they should be straightforward about what they can reasonably offer.
So, what's reasonable communication to expect from your suppliers, and what's not?
Communication That You Should Expect From Your Supplier
1. Updates on pricing, either routinely or when you order
You should always know the cost of what you're buying. The type of item you buy will dictate how far in advance you can know this information. If you purchase a commodity item, pricing changes on a daily (or hourly) basis and you will get updated information once you place an order based on the day/time that the order goes through.
If you purchase an item that typically changes price every 1-3 months, you may receive a new price sheet via email. However, be aware that depending on when you order in that cycle of pricing updates, your supplier may not have forwarded the updated information yet. It's always best to ask before placing an order if the pricing you have on hand is still current.
2. Information and updates on your order
It's fair to get updates about your order. You'll want to make sure that it was received properly, that the information and pricing listed on it was correct and learn more about when it will arrive to you. Be aware that with many suppliers, it will take a few days from them to assess inventory, schedule your production run and give you an estimate ship date on your order.
Another perk is to work with a supplier that offers shipping confirmations and a tracking number once your order leaves their facility, so that you can know when the product is actually in motion to you and follow it along the way.
3. When an item is back ordered or out of stock
It is inevitable that at some point, you will order something that is currently unavailable from your supplier. Perhaps another customer ordered a few days before and cleaned them out of stock on one particular item-- perhaps a shipment has been delayed at customs.
There's many reasons why this happens, but both parties will agree, the situation is never ideal-- your supplier doesn't like it any more than you do. They want to be able to help you with everything that you need, all of the time. That's life though.
What you can hope for from your supplier is good communication. At the very least, you should be kept in the loop, so that you can plan accordingly. If the product that you order happens to be out of stock, you should get a notice with an estimated availability date. That will give you the opportunity to order from an alternative source or reschedule production if necessary.
You should never work with a supplier that ships you part of your order, but doesn't alert you that the other part of it is currently unavailable. It's not fun to have your order deliver and discover the situation on your own. That puts you in a bind, and affects your production runs. Once you place your order, it is your supplier's responsibility to communicate with you about what is available for shipment and what's not.

Communication That Your Supplier Should Expect From You
Yes, your supplier should openly communicate with you about your orders. But what are you responsible for in return? Here's what you should keep in mind, that is your part of the deal.
Request up-to-date pricing before placing your order, or expect that your supplier will communicate the correct pricing on their order confirmation
Use reasonable lead times for orders (based on their set standards)
When you're not feeling positive about the relationship, talk to them about it before bailing. Come to a solution together on how to fix it and move forward.
What else can you add to these lists? Add your thoughts in the comments below.
Want to keep up to date on information like this? Subscribe to this bulk oil blog to get articles delivered daily, weekly or monthly to your inbox.
Topics: Suppliers