This article was originally featured on the K3S Blog, and is published here with permission.
Over the last few years, wholesalers have been blessed with paying historically low interest rates on their inventory. But according to a top official at the Federal Reserve, all of that is about to change. Is your inventory ready? Even a small increase in these interest rates will have a dramatic effect on your bottom line.
Smarter inventory replenishment is one solution to help shield you from these potentially catastrophic effects.
Here are 5 relatively simple steps you can take to ensure your inventory does not become a liability as these rates increase.
1. Double-Check Your Demand Forecasts
An accurate demand forecast truly is the backbone of any inventory replenishment plan. Without a good demand forecast, how are your buyers supposed to know how much to order?
Be warned, this should be more than just a simple average. As the saying goes, if your feet are in a fire, and your head is in the freezer, you're about right on average. But that doesn't tell the whole story. First, you need to know how stable each product is. Is it erratic? It will require more safety stock. Is it stable? Trim the safety stock back. Is it seasonal? Make sure that product is identified and you use any applicable tools.
2. Confirm Your Lead Time Forecasts
It's just as important to know WHEN to order as it is to know how much to order. If your supplier quotes you a 10-day lead-time, is it REALLY 10 days? If it's 7 days, you'll end up paying 3 days worth of interest on inventory. Is it 14 days? You better know that as well, or you'll spend 4 days in the warehouse out of stock.
Review the deliveries for your suppliers and make sure they're holding up their end of the bargain.
3. Place Your Orders By Noon
When we tell our clients this, sometimes we get confused looks back. "Why do I need to place my orders by noon?" Most suppliers have a cut off time during the day after which any PO will be processed the following day. Typically, this is somewhere around 2:00. If you miss that cut off, you'll add an extra day to your lead-time.
Once your inventory is running lean, that is 1 day that you can't afford. In purchasing, there are enough things beyond your control, why lose sales because of something you can?
4. Review Order Cycles
When interest rates are low, it often makes sense to stretch out your order cycle to take advantage of volume discounts. But as interest rates increase, there's less time you can let that forward bought inventory sit before it starts really costing you.
What made sense in the world of low interest rates probably won't make sense in the future.
5. Clear Out Overstock and Obsolete Products
Do you still have VCRs and Beany Babies sitting in your warehouse? Remember that deal a buyer got on soup and bought 3 pallets? Is that inventory doing you any good today? It's time to let it go. Before long, it's going to start costing you money, and a lot of it.
Identify that dead stock and clear it out now. Even if you have to sell it for less than you want, it's better than paying someone to let it sit.
About The Author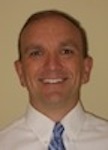 The process of buying and replenishing inventory can be a truly daunting task. Dan and K3S work with companies of all sizes to help them modernize their buying processes through smarter purchasing tools and techniques. The result is clients who operate more efficiently and profitably.