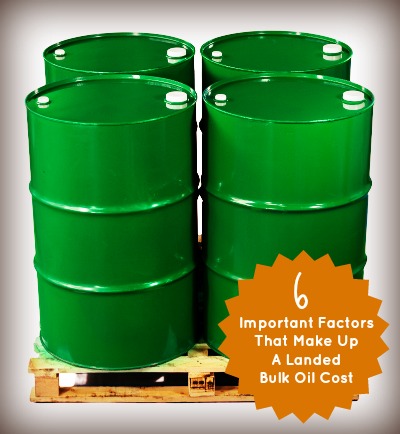 Have you ever tried to buy something, only to realize when you're
about to pay that there's a whole bunch of extra fees that you didn't know about before?

Like when you join a new gym only to find out that there's a $50 new member fee.

Or when you buy concert tickets online and there is a $5 "convenience fee" shown at the end of check out.

Or when you sign up for a new cell phone plan, and there's a list of a bunch fees you've never even heard of, listed in small print at the of your contract. To top it off, most of the time you can't even figure out what you're supposed to be paying extra for!
These kinds of extra fees and hidden charges still happen all the time, in all different industries. And the customer response is almost always the same: disgruntled compliance.

Most often, we there's no way around these fees. And it's not that we don't want to pay them. We just want to know what they are, outright and in full, before we pull out our credit card to pay. We want to know the final cost that's going to be charged. Total price, delivered cost, all-in. Common sellers, just be straightforward!

In other words, we all just want to be informed buyers.
Understanding Pricing In The Bulk Oil Industry
In the bulk oil world, it's equally important to understand what fees you might incur. They will be different depending on what type of product you buy and on what kind of supplier you work with. But whether you're a bulk oil distributor, or a manufacturer putting oils into your products, we know that the landed bulk oil cost is going to always be what you care about. That means the total price that your invoice is going to show, that your company is going to be responsible for paying.
6 Important Factors That Make Up A Landed Bulk Oil Cost
Depending on what kind of supplier you work with and how they create their own prices, you could be responsible for any of the following things. Make sure to ask your supplier if they charge extra or if each of these factors are already included in the pricing.
1. Packaging

Sometimes suppliers will charge extra for the packaging itself. For example, they'll give you an initial oil cost per pound and then there will be an additional cost for $25 for each drum.
Our take on it? Packaging is part of the product, and your price includes this cost.
2. Labels
If you're receiving a wholesale oil that is labeled, sometimes these labels may cost extra. For example, if you were to receive a generic brand of a 75/25 Olive Oil Blend that you were re-selling and you wanted a nice retail-ready color label on each jug, this could be an additional cost.

A labeling fee is especially common if you're creating your own private label brand. If you require specific manufacturing runs for product labels that can only be used by you, you may incur some fees. How much will depend on how many labels you order and if you have an ongoing contract with your oil supplier.
Our take on it? We think every product should come with a nice label, ready for you to re-sell it if that's what your business is. However, if you are creating your own private label brand, we will need to work out a custom price depending on how much oil you use and what packaging you'd like.
3. Returnable Packaging Fees
Sometimes packaging can be returned to your supplier and re-used, as a part of a Returnable Tote Program. This kind of program can sometimes help bring your oil costs down. But, it's important to understand if your supplier will charge any return fees or if you'll have to pay the shipping to get it back to their facility (and how much that will be).
4. Sales Tax
Does your supplier add sales tax to the final invoice? For some people, this is an unspoken factor that is assumed and will obviously be on the total. For other people, an extra charge like this would feel completely out of the blue if it wasn't mentioned from the get-go. Make sure you know if there will be any additional sales tax charged, and how much that will be.
Our take on it? There is no additional sales tax that is charged on top of the prices we provide.
5. Pallet Fee
Bulk shipments come stacked on a pallet. Sometimes, suppliers may charge extra for each pallet that is shipped. This is especially so if your company has special pallet requirements, like CHEP or plastic pallets only. Make sure you ask what type of pallet your order will be shipped on, and see if there are any additional charges. In return, always make sure that you're open with your supplier if you have special pallet requirements.
Our take on it? Pallets are a part of the package. Each of our orders ships on an industry-standard wooden pallet. If you need a different type of pallet that we'll have to special order for you, that can be arranged but there may be an additional fee.
6. Shipping
Ah, shipping… saved the best for last. Shipping is a big component that can make or break your landed cost. Even if your suppliers FOB cost (the cost at their facility) is really competitive, the cost of shipping could still push it out of the price-friendly zone for you.


Most olive oil suppliers use freight carriers, unless they have their own local fleet. These freight carriers are going to quote based on how many trucks they have available, current gas prices, if they ship to your region, and a number of other factors. Prices are always changing, which means you may not be able to get a set-in-stone delivery cost. It's possible that you may be able to get a flat pallet rate to your location, but it's something you'd have to work with your supplier on.

Make sure you get an estimate (or even an actual current shipping quote) to your location so that you can figure out your delivered cost for an average order.
Our take on it? We price our oils FOB Kent, WA 98031 at our warehouse. We work with many different carriers, and help find you the cheapest price for your shipping. Then we pre-pay it for you and add it as a line item on your invoice, so that you get only one bill and you get credit terms on it.

If your supplier offers "free shipping", what that really means is that the cost of delivery is built into the price. We think you'll end up paying less by just paying the exact price-- not having your supplier build in an average of all of their shipments to cover the cost.
How Pricing Works At Centra Foods
Personally, we try to keep things as easy as possible. Our pricing already includes sales tax, packaging, Bella Vina labels, standard wooden pallets and a whole lot of other little things.

The only aspect not included in our price is shipping. Trust me, if we could include this in the price, we would. But it's always different depending on the location, and it's changing all the time. We can give you an estimate of that cost, but we're always going to have to quote out each time you order.
Be An Informed Buyer
Like any good buyer, just be informed. If your supplier separates these costs out and has extra fees, it doesn't mean that's either bad nor good. Just remember to look at the total landed costs to do a true price comparison, and you will be well on your way to making smart decisions for your company.
Want to get information like this delivered to your inbox? Subscribe to this blog.