Quality seals are an important part of the food industry, and whether you love them or hate them, consumers generally consider "the more the better" to be true.
In recent months, a new quality seal has been developed in support of the non-GMO trend.
As of today, the Non-GMO Project Verified seal has dominated the market. Until now, they've been just about the only option available; they were first to the scene and have dominated the quality seal discussion in the last 3 years.
But this is changing, with a new Non-GMO seal to the scene and likely more to come down the road.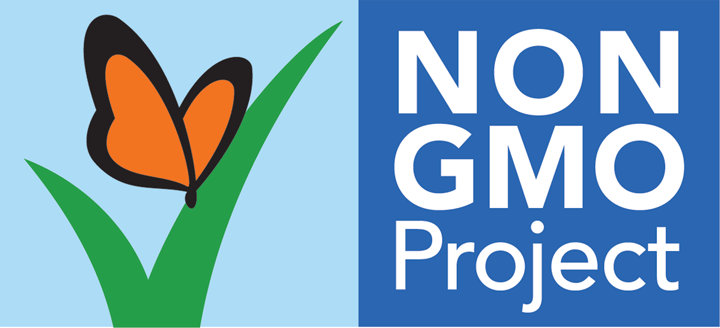 Certified Non-GE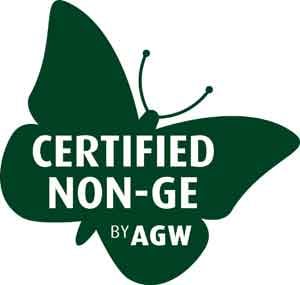 A Greener World (AGW) developed a new Certified Non-Genetically Engineered seal. The logo itself is a green butterfly, reflective of the most popular Non-GMO Project Verified seal that overwhelms the market shelves today.
This label aims to guarantee that meat, egg and dairy products are produced without the use of GW feed, supplements, ingredients AND are raised according to animal welfare standards. They also offer additional claims on environmental sustainability.
This certification applies mainly to meat, dairy and eggs and "is the only food label in North America that helps consumers avoid genetically engineered (GE) food ingredients and support high-welfare, environmentally sustainable food animal production". Source
In fact, any products approved as Certified Non-GE by AGW must also come from livestock approved under the Certified AWA (Animal Welfare Approved) farm standards. The other certifications that AGW offers are both surrounding the topic of meats and animals: Certified Grassfed and Animal Welfare Approved.
This new seal also incorporates stricter Non-GMO standards than the Non-GMO Project (0.1% GMO tolerance level vs. 0.9% with the Non-GMO Project). Some claim these stricter standards are too challenging to meet in reality.
Topics: Non-GMO