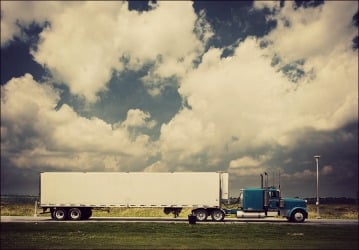 For bulk shipments that are packed onto a pallet, your order will deliver on a freight truck. If you're not used to working with a freight carrier, it can take some getting used to the process. Below is a few things that you should know.
If your supplier coordinates your shipping:
Having your supplier coordinate the shipping is usually the cheapest option. Your supplier ships many loads every day and gets price breaks from freight carriers that they can pass on to you.
The cost will be listed as a line item on your invoice. If you are on a contracted direct delivery program, the shipping may be built into the cost of the oil.
Once your order leaves your supplier's facility, you will receive a tracking number to allow you to follow your shipment as it delivers to you.
If you coordinate the shipping:
Pick ups are normally available at any suppliers facility, which means that you can work with a carrier of your choice, coordinate the pick-up and be billed directly.
If you live nearby and have a flatbed truck or trailer, you can sometimes even pick up the load yourself. For this, you must have a vehicle that allows your supplier to load it with a fork lift. Ask your supplier if this is something that they allow, and then schedule a pick up appointment with the warehouse.
Keep in mind that delivery is always cheaper if a freight truck delivers to a standard warehouse location. Any extras like a lift gate, delivery appointment, ranch/rural delivery or residential delivery will increase the cost.
What about suppliers that offer free shipping? Keep in mind that while we all love "free" stuff, gimmicks like "free delivery" are always built into the cost of the oil.
Topics: Shipping & Logistics