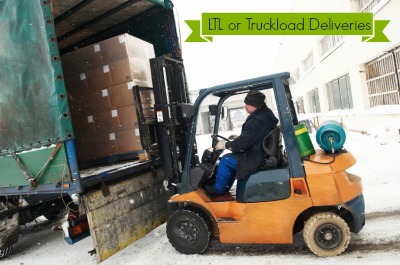 As a manufacturer, you may debate whether it's better to receive your ingredients in LTL (Less Than Truckload) shipments, or if it's better to order a full truckload at a time. This is an important question, because it will affect the total delivered cost of your ingredients.

This discussion will help you compare each option and come to a good conclusion about which you should choose for your business.
LTL or Less Than Truckload Shipments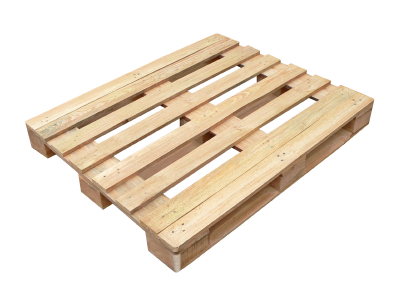 LTL is any order that is less than what fills up a full truck, most often being shipments of individual pallets. With LTL shipments, a freight truck carries different loads for many different companies. The truck is divided with all the different pallets going to different locations. Overall, the cost per pallet is higher than a full truckload because the truck is potentially delivering to 20 different locations which will require much more time and gas.
Full Truckload Shipments
Full truckload shipments come from one location and the entire truck is reserved (whether it is actually filled or not) to go from a single location to another. The cost will be less per pallet than LTL shipments, because the truck is taking a direct route to one location, and time/gas is used as efficiently as possible.

Of course, this also requires that you have to buy 20 pallets at a time, which is not small amount of inventory in one delivery.
Which Type Of Shipment Is Better For Your Business?
The Shipping Advice
Wondering which type of shipment will work better for you? It all comes down to the volumes that you are using and how much storage you have. It is to your advantage to order as much as possible at one time. If you order more than 10 pallets, it will be worthwhile to get a quote for a full truckload shipment-- this is the point where the per pallet cost may start to go down if you have your own designated truck for the shipment. However, it will all depend on the trucks that are actually available and the current cost at the time.
Ask your supplier for a delivered cost analysis of ordering a few pallets at a time versus a full truckload to get a better picture. Not only will you save on the shipping, but you may also save on the cost of the oil because of volume price breaks.
Other Factors To Keep In Mind
It's important to remember how ordering a full truckload of inventory at one time can affect your business in other ways. Here's some questions to ask yourself:
Can you use a full truckload of oil within a reasonable amount of time? You'll have to use the products shelf life standards to decide how much to keep on hand at one time.

Can you have capitol in inventory that's just sitting on the floor to be able to save money in the long haul?

Did you know that ordering a full truckload at a time can also potentially save you money on the oil itself if your supplier has bracketed pricing (meaning the more you buy, the more you save)?
Keep both the pros and the cons in mind when making your decision. If you're still struggling or want to compare some actual numbers for your facility, request a consult with your supplier.
Like information like this? Subscribe to the bulk oil blog to get articles delivered to your inbox.