Centra Foods receives questions from countless food manufacturers each year, asking for the best ways to save money on olive oil. Many components can affect the total price of your olive oil, including the type (or grade), packaging, freight costs, the distance from the FOB point, and experience of the supplier.
In this week's article, we will try to give you the best questions to internally review, to see how you can save money -- all while still working smoothly on the production floor and not discounting the final quality of your product.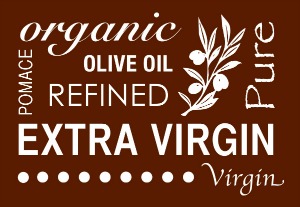 Picking The Grade Of Olive Oil
First, a recommendation we would give is to consider the grade of olive oil that will be best for you. To be able to that, you will need to look at your manufacturing requirements. To start, see if you can answer the following questions:
Is price or quality more important?
Do you need Certified Organic oils?
Do you need mild or strong-tasting oil?
Do your customers expect to see high-quality grade used?
Do you need non-solvent expelled oil?
Are you selling into Whole Foods (or do you want to)? If so, you may not know it but they have restrictions/requirements on oils in terms of production methods and solvents.
Take a moment also to consider what your goals for using olive oil as an ingredient in your product are? Here are some common answers we hear:
To meet specific recipe requirements: If you've been instructed to use a particular grade by a customer or brand, that's a good reason to use it! Most often, these instructions have to do with their marketing decisions, taste profile and target costs.
To use natural oil with many health benefits: Extra Virgin Olive Oil has many health benefits, and all grades of olive oil are made up of healthy monounsaturated fats.
To be listed on the ingredient list for marketing purposes: Many brands choose to use olive oil because it's what their customer would want to see, or because it demonstrates that their product only uses the highest quality ingredients.
To increase sales in the "whole foods" retail industry: Whole Foods brands like to choose healthy oils because the foodie industry is both informed and passionate about healthy fats. What's healthier (especially in the consumer perception) than olive oil! Many brands choose olive oil because it matches their target market's desires.
Now take the time to ask yourself and your quality assurance/product development teams these questions will bring to light all the necessary information we will need to help advise you through the grade selection process.
Defining The Grades of Olive Oil
If you'd like to learn more about the differences between the grades of olive oil, we'd recommend reading one of the following articles:
The Olive Oil Grades And How They're Made [Video & Slideshare]
The Grades Of Olive Oil: Clear And Simple Definitions
Topics: Food Manufacturing