The number of organic farms is on the rise — in fact, from 2014 to 2016 the number of certified organic farms has risen by 6.2% nationwide, totaling 14,979 farms. This is an increase of about 1,000 organic farms in the last couple of years.
The top five states leading in organic farmland acres are California, Montana (my home state), Wisconsin, New York and South Dakota. California leads the running with 688,000 acres, while Montana has caught up closely behind with 417,000 ares.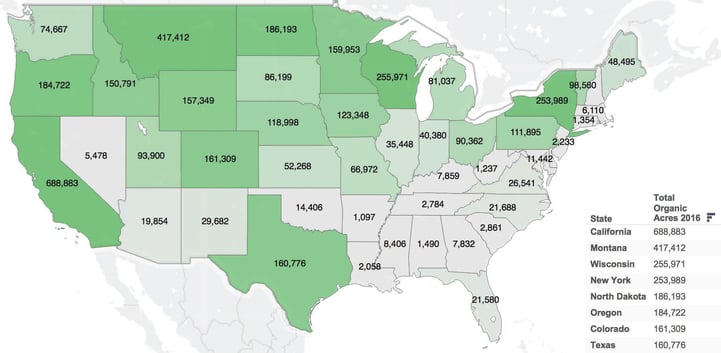 An Organic Farming Story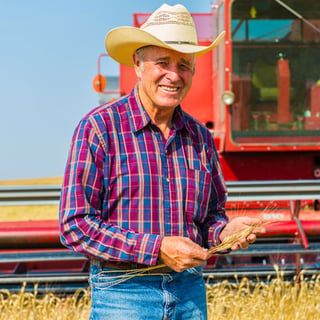 Bob Quinn of Big Sandy, Montana initially had a hard time finding a market for his organic grains in 1986, when he began growing them on a few acres before going completely organic during the next five years.
Because of extreme competition and short supply, the 67-year-old farmer said he's getting paid four to five times more than conventional farmers for wheat and several times more for the peas, alfalfa, hay and barley he grows on 3,400 acres.
"From what I've seen during the last 30 years, the future of farming is organic," Quinn said. "It's the best way to ensure the profitability and viability of the family farm." Source
Across the nation, organic alfalfa/hay was the leading organic crop with more than 800,000 acres grown in 2016 (presumably to support organic dairy and cattle farming?). Wheat had 482,000 acres grown, corn had 292,000 acres grown, soybeans had 150,000 acres grown, and oats had 109,000 acres grown. Organic wheat had the largest growth, with a 44% increase since 2011 (possibly to support the growth in the organic bread and snack food market?). Source
What Does This Mean For Organic Manufacturers?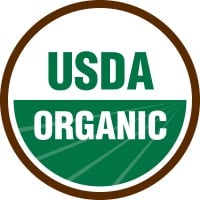 US farmers are working hard to support the demand for organic ingredients, given the fast growth of organic trends.
With how quickly our demand is growing, however, much of organic crops and organic oils have been imported up to this point. 25% of organic corn and 75% of organic soybeans used in the US are currently imported.
But as organic farmers continue to increase their farmlands, we will only have more and more local sources (think lower freight costs and leads times) for organic oils and other organic crops.
This will help purchasers who have unpredictable demand, and often need last minute inventory available on short notice (aka, they have to pull from sources nearby and can't wait the 6-8 weeks it can take to import larger volumes).
Will Pricing Be Affected As More US Farmers Go Organic?
In my opinion, likely not. Right now, the market price for imported organic oils is typically lower than the domestic market. US farmers are already having to drop their prices significantly to try to compete with the "market average" which is lower due to the large influx of imported oils.
Chances are that as new US farmers enter the organic space, they will help support growing demand, but won't cause an influx of supply that would lower costs by any significant amount.
The Organic and Non-GMO Report says:
"NFOrganics grain marketer Tim Boortz notes that imported grains have been a part of the overall bushels used in the production of US organic products for some time now, but there has been a sharp rise in imports this year. Biarritz thinks corn has been most affected, with the imports causing low movement and unacceptably low prices. At the end of August, tens of thousands of bushels of grain were unsold. US corn inventory remains in bins across the Midwest."
Topics: Organic