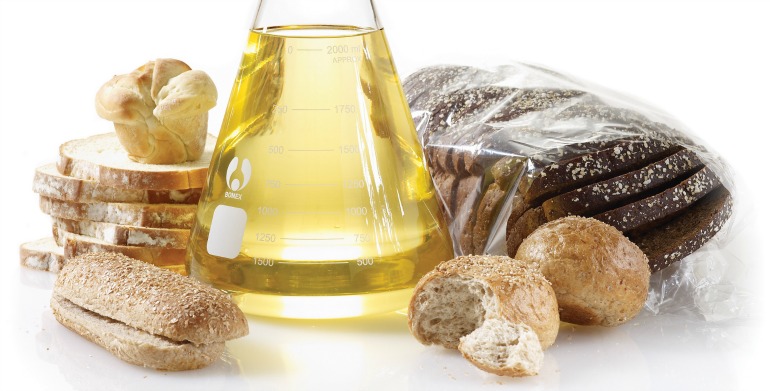 Since I first started in this business 4 years ago, the non-GMO playing field has evolved immensely.
In the only last year, the demand for non-gmo oils has spread from being a healthy oil trait to now being in demand for ALL oils. In other words, not only is there a consumer cry for healthier oils that are non-gmo — the mantra has also changed to mandate the swap out all oils, premium or not, to their non-gmo versions.
Many restaurants, universities and food manufacturers are all making the switch to non-gmo ingredients— even on their cheaper oils like vegetable oil and fry oils.
The New Trend
If you are looking to swap out your Vegetable Oil or Fry Oil for a Non-GMO alternative (but you want the cheapest one of you can find), the solution is Non-GMO Soybean Oil.
This product swaps out genetically modified soybeans for a strain of seeds that has not been genetically modified over the years. The oil comes at a premium, of course, but is not quite as expensive as the organic variety.
Swap Out Your Everyday Vegetable Oil or Fry Oil
Did you know that products labeled "vegetable oil" are typically made up of soybean oil or a combination of soybean, corn and canola oil? It's true, just flip the bottle over and you can read the ingredients listed on the back.
Vegetable oil is used for everything in the US right now-- it's the number one choice for a standard fry oil in restaurants. It's used in baking and as an ingredient in both restaurants and home cooking. This is — by far and away — the most heavily used oil in the US across all industries: retail, food service, and industrial.
With so many consumers clamoring for non-GMO options, switching to a non-GMO vegetable oil (or soybean oil) is one of the easiest choices available. It's also one of the cheapest, and doesn't change the taste, color, or chemical makeup of the oil.
Look on the back of your fry oil -- if it says soybean oil, simply switch it out for 100% Non-GMO Soybean Oil. If it says a "blend of soybean, corn and canola oil", you can switch it out for a blend of those same oils in non-GMO versions.
For Export and Use Overseas
The use of Non-GMO Soybean Oil is even more important if you're using it outside of the US.
There is a governmental requirement that insists on only non-gmo oils, for anyone exporting to Europe, South Korea, and other pan-Asian countries.
If you are looking to import a packaged cooking oil for food service to your country, you will automatically need a non-GMO version of this oil. Make sure that you're looking for the right kind of oil that your country will support.
Want to learn more? Read: The Non-GMO Movement And It's Affect On Bulk Oils
Topics: Non-GMO, Soybean Oil