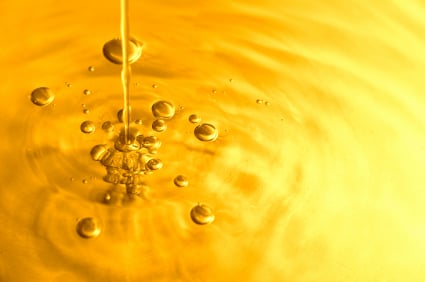 Using Olive Pomace Oil as opposed to a different grade of olive oil, or even a different seed oil, will have some pros and cons. There's reasons why a food manufacturer, food service distributor or even a restaurant might want to use Pomace, and why they may not want to.
My goal is, with this article, to give you a thorough run down on both the pros and cons of using olive pomace oil. After that, I'll review the bottom line on how to decide whether to use pomace no matter if you're a food manufacturer or a distributor.
The Pros Of Olive Pomace Oil
It's The Cheapest Olive Oil Available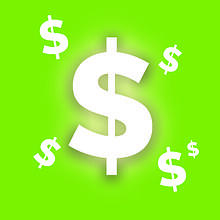 Olive pomace oil is the lowest grade of olive oil. It has the cheapest cost in comparison to the other grades. The difference in price between pomace oil and extra virgin is actually pretty big (pomace is typically about 2/3 to 1/2 the cost of EVOO).
This means that if getting the lowest price is a high priority for you, pomace should be near the top of your list of oils to consider.
It's Made From Olives
Olive Pomace Oil is produced from the pulp and leftover flesh of the olives, after the first press of Extra Virgin Olive Oil is done. Even though it's a lower grade of oil that makes use of the "leftovers" found in the olive remains, it is still produced from 100% olives. And in my opinion one of it's strength is in its efficiency; it makes use of what might otherwise be wasted.
Olive oil is one of the most well-regarded oils in the world. Even if it is a lower grade of olive oil, being "second best" is still better than many of the other alternatives out there in the market.
It's A Refined Oil
Olive Pomace Oil that's used in food manufacturing is refined to created a light color and consistent flavor. This means that the oil doesn't impart much taste into the food.
For any food manufacturer looking for a healthy alternative to conventional soybean oil, this is a common choice: it's healthier, it's well regarded, and it still has a light color and flavor to make it a simple substitute.
It's Non-GMO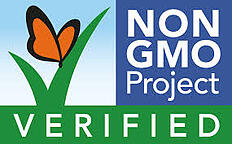 All the grades of olive oil, including olive pomace oil, are usually non-GMO. As more and more consumers look for assurance that their food is non-GMO (or Non-GMO Project Verified), this naturally GMO free ingredient is an ideal choice.
It's Gluten Free
Olive pomace oil is a naturally gluten free ingredient. This may seem obvious to some, but since many manufacturers now have to confirm using a gluten free statement on their ingredients, it's always helpful to reiterate.
Of course, you should always check that your supplier is packing in a gluten-free facility to avoid cross-contamination and get a gluten-free statement from them.
The Cons Of Olive Pomace Oil
It's Produced Using Solvent Extraction
Curious where olive pomace oil get's it's bad rap? It's right here.
Olive pomace oil is expelled using solvent extraction, typically hexane. This solvent is added to the pomace of the olive, which is the leftover pulp and pit of the olive that is already been ground into a paste.
This extraction process removes the last of the oil still remaining, like taking the last of the water out of a damp sponge. It takes advantage every drop of olive oil available, so that no oil goes to waste. After the oil is extracted, the solvent is removed and the oil is refined.
So what's the issue? Many consumers just don't like solvent extraction (especially in the natural and specialty food industry).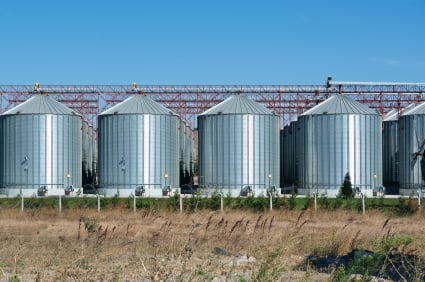 The same concern applies to any conventional domestic oil like soybean or canola too. These are also produced using solvent extraction, which is the industry norm right now. So keep in mind that if you're staying away from Pomace because it's solvent expelled, you'll need to also keep clear of conventional RBD canola, soy, sunflower, coconut and grapeseed oil.
It's A Refined Oil
Did you notice that this feature is both in the pros and cons? This feature can be both a pro or a con for your taste profile, depending on the flavor you're looking for. If you want an oil that has a fresh olive flavor, olive pomace oil won't be the best choice because it is too mild tasting.
Here's The Real Comparison For Manufacturers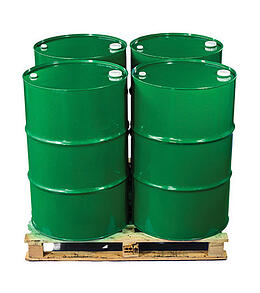 Truth be told, olive pomace oil is a mid-range oil choice when you compare it to ALL of your options. It's not the highest, most expensive grade, but there's many other oil options that could be worse if you serve the health food industry.
Conventional canola oil and soybean oil are both produced using solvents. Many consumers don't realize this, but continue to persecute olive pomace oil as a low-grade choice. If your consumers had to choose between canola, soybean or pomace oil, most would choose olive pomace oil-- at least it's still 100% produced from the healthy olive and contains healthy monounsaturated fat!
Here's The Real Comparison For Food Service Distributors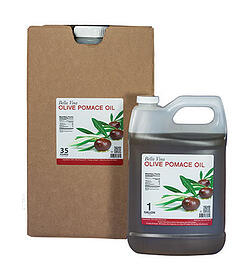 The most important thing is that you talk with your chefs about the pros and cons of Pomace, and compare that to the benefits of Extra Virgin Olive Oil, or even potentially doing a blend of EVOO with expeller pressed non-GMO canola. Whether you buy olive pomace oil will probably depend simply on one thing: whether your customers and restaurants want to buy Olive Pomace Oil or not.
In the restaurant realm, because cost is king (and ingredients aren't listed on the menu), Olive Pomace Oil is surprisingly common.
I know distributors that feel both ways — those that hate pomace for it's lack of quality in comparison to EVOO (but don't get me wrong, still sell commodity canola and soybean oil that are made using the same methods) and those that don't really care either way, and just want to give their chefs what they want.
My opinion is that the best thing we can do in the foodservice realm is educate and teach people as much as possible, and still work with the cost and quality constraints that the restaurant has been given.
Topics: Olive Pomace Oil