Olive Pomace Oil is highly debated and quite the topic in this increasingly health-focused industry. Now, don't make any rash decisions on whether it is good or bad yet. First, you will need to look at both sides of the debate at hand.
How can you do this, you ask? By understanding both the pros and cons of olive pomace oil to help you make the best decision for your manufactured food product.
It can also help to survey your target market to see if your current and future customers have a preference about this oil. What you learn from them could affect your oil search process, as well as your marketing plan and the financial implications of your oil choice.
Let's dive in to the pros and cons.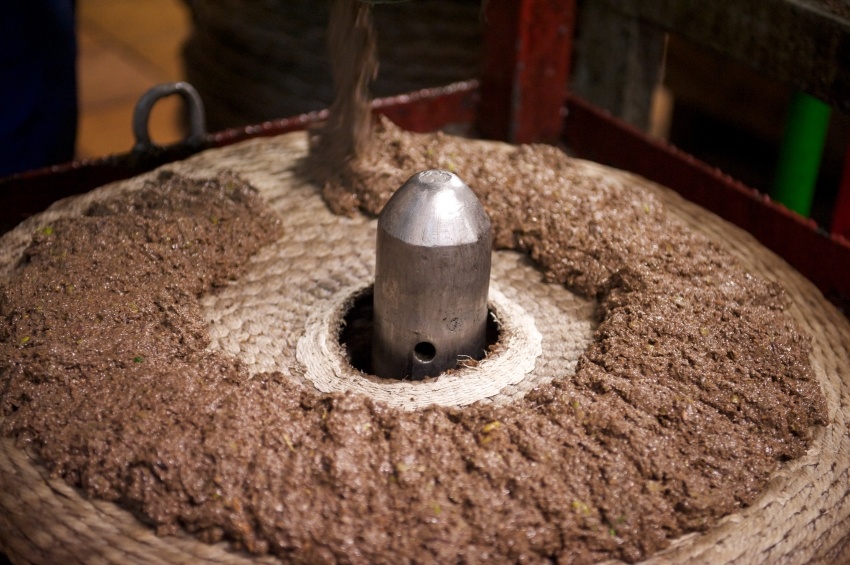 Pros of Olive Pomace Oil
Pomace is the lowest grade of olive oil which means you will find it to be the cheapest cost in comparison to the other olive oil grades out there. If you are looking at say, Extra Virgin Olive Oil and compare the price to Pomace you will see a big difference.
If you are looking specifically for a lower cost oil (and you're wishing for an olive oil) pomace could be a great one to add to your consideration list.
It Is A Refined Oil
You will notice that the fact that it's refined is listed in both the pros here as well as the cons below. This is because, depending on the flavor profile you want, it could be either a pro or a con.
Olive Pomace Oil is refined to create a light color and a consistent flavor. That said, the oil doesn't impart much to the overall taste of the food.
Are you a food manufacturer looking for an alternative to conventional soybean oil? Well, olive pomace oil is a pretty common choice as it still has a lighter color and flavor to make it a simple substitute — and a big bonus, it's healthier too.
It's Non-GMO
More and more consumers out there are looking for assurance that their food is non-GMO. That being said, it's helpful to know ALL the grades of olive oil — even olive pomace oil — are always non-GMO. This is because olive oil is a low risk ingredient.
It's Gluten Free
That's right! Olive pomace oil is a naturally gluten free ingredient. You may feel as though that is a no brainer, but many manufactures now have to confirm a gluten free statement in the ingredient section of their product. So, it is always helpful to reiterate.
You should also make sure that the supplier you are purchasing it from is packaging in a gluten-free facility so there is no possibility of cross contamination. Make sure you also ask them for a gluten-free statement.
The Cons Of Olive Pomace Oil
Olive pomace oil at times can get a bad rep, so let me explain why.
It's Solvent Extracted
Olive pomace oil is expelled using solvent extraction (a solvent called hexane). This solvent is added to the leftover olive pulp that has already been ground into a paste and squeezed/spun to make Extra Virgin Olive Oil. Inside the pulp is still a tiny bit of oil (like the last bit of water that is left in a damp kitchen sponge). This solvent extraction process is what removes the last of the oil that is still remaining. It takes advantage of every last drop of olive oil available. Similar to recycling, it makes sure that none of the oil is going to waste. After the oil has been extracted the solvent is then removed and the oil is refined.
What's the big issue you might you ask? There are many consumers that don't like their foods to have gone through a solvent extraction process. Completely fair argument, especially if you are comparing this oil to a delicate Extra Virgin Olive Oil. However, it's important to remember that this same concern of solvent extraction applies to any conventional oil such as canola and soybean oil, which are almost all produced the exact same way. Right now, it is the industry norm for most seed oils to be produced using solvent extraction.
It Is A Refined Oil
As I mentioned above, the fact that it is refined could be either good or bad depending on what you are looking for in your product.
If you want to have a fresh olive flavor, this oil will not be the right fit as the taste is pretty mild. So it truly depends on what flavor you are looking for.
The Health Comparison To Extra Virgin Olive Oil
There are many health benefits that olive oil has been touted as a great oil for. Did you know that some of these health benefits apply no matter which grade of olive oil you buy? For example, all olive oils are high in healthy monounsaturated fats.
Other benefits, however, are exclusive to Extra Virgin only. For instance, the cancer-fighting antioxidants known as polyphenols are only found in high quality, fresh EVOO. Refined oils like Olive Pomace Oil, Pure, and Refined Olive Oil miss out on those health benefits only found in first, cold-pressed oil.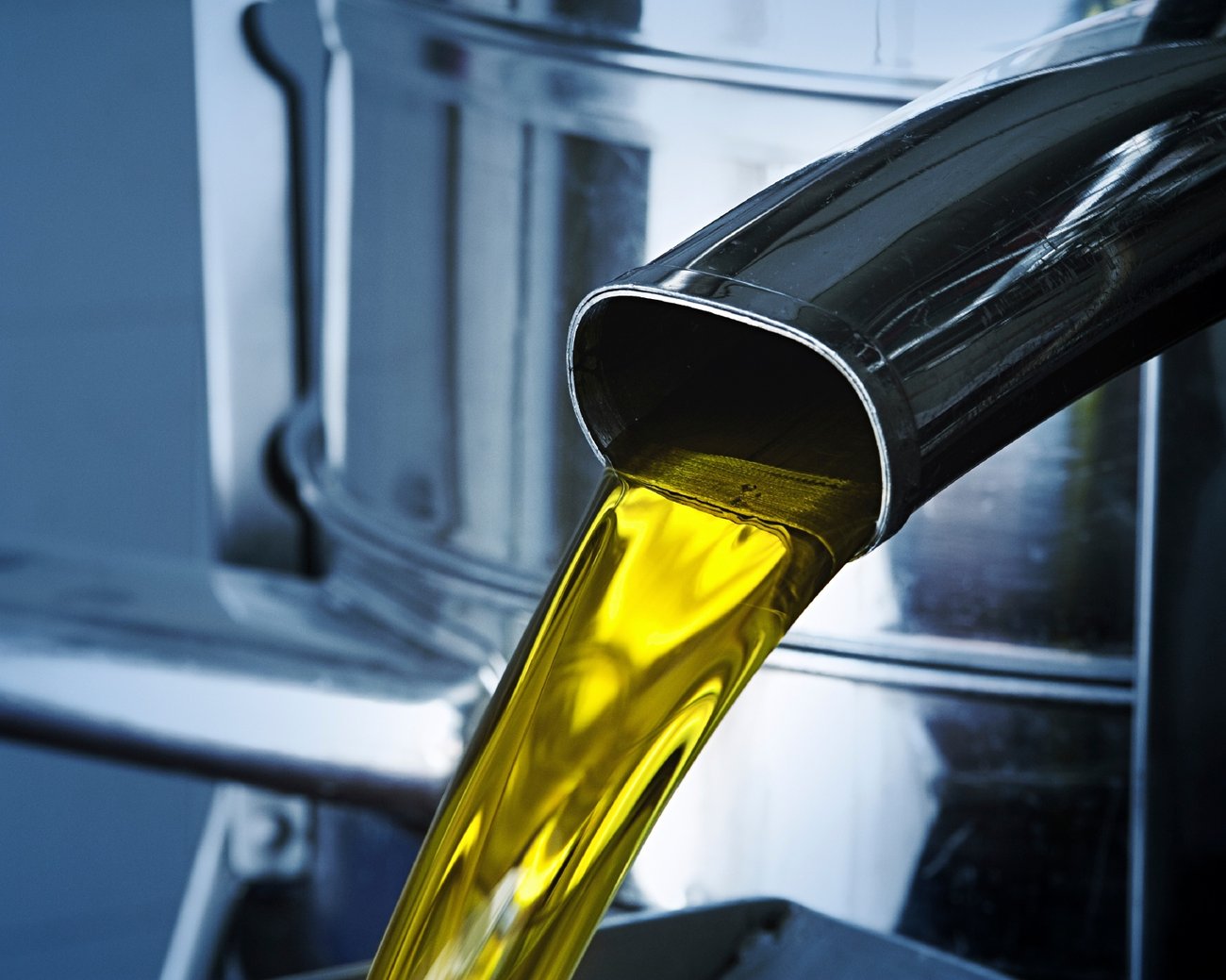 Is Olive Pomace Oil Right For Your Product?
Are you trying to decide if olive pomace oil is right for your manufactured product?
Finding the right oil is about balancing both your short term needs from purchasing (often, finding a lower price) with your long term needs from marketing, sales & R&D (like finding new products and on-trend ingredients that will increase sales). If you want to find a lower priced oil, then olive pomace oil may be a very good option for you. Now if you are wanting to maintain a set of high quality ingredients across the board, you may be better off going with a Extra Virgin or potentially even looking at a High Oleic Expeller Pressed Sunflower or Safflower Oil.
Here's a step-by-step process to help guide you through making decisions around your oil ingredients.
Goal Setting - Step 1
What are you launching? Is it a new product that has a specific target market?
What is your price point for your ingredients you are already using? Are you trying to lower your costs?
Set goals around your ingredients. It is helpful to understand what your ingredient is going to be achieving before starting the research process.
Research - Step 2
Research all your oil options until you have narrowed it down to a few good options.
Samples - Step 3
Ask all your potential suppliers for samples. That way, you can do testing with different oils to see which one best fits your products taste profile, as well as any other needs for the product.
Pricing Review - Step 4
Do an in-depth delivered pricing comparison of the different oil options to decide which is best for your overall goals. Goals should include ingredient marketing, your product's taste/flavor and overall pricing needs, so this can be a more complex comparison.
Topics: Olive Pomace Oil, Food Manufacturing