If you run your own small food company, you are in a unique situation as you begin to grow and expand. When you are a small company, buying your ingredients from a local supplier like Costco or even a grocery store can suffice. As you grow and begin to expand your product lines, you will need look for alternative, larger suppliers that are set up to fit your business needs.
As I've worked with small businesses over the last 10 years, I've seen the same challenges over and over again in their transition process. The challenge comes in the initial growth phase, when small businesses are starting to look for larger ingredient suppliers, but are not quite yet ready to buy the larger volumes that a bulk supplier requires.
For example, as a start-up you may be buying from your local wholesale store a few gallons at a time. As your production increases you will need more and more — now you are using 40 gallons a week, and you start to look for a cheaper option that doesn't have you running to the store all the time.
As you dig into this sourcing process, you are going to find a few different challenges that you'll need to navigate. Today, we'll be reviewing all of the things that you — a small business owner — need to be thinking about as you are comparing ingredient suppliers.
Your Shipping Distance From Your Supplier
If you have been used to buying from a local food service distributor or wholesaler, you will be used to either driving to the store to pick up your order or getting a delivery from a local truck. Many food service distributors (think Sysco) own their own truck fleet and you will pay little to nothing for shipping. In reality, these costs have already been built into their products. With their business model, they make regular deliveries on daily routes to customers in your area.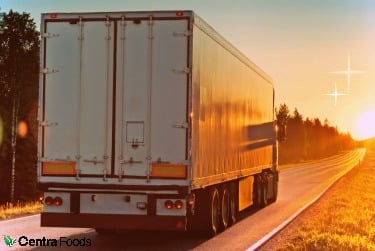 When you are shipping from a bulk manufacturer, they will most likely be located a distance from you — probably at least a few states, because there are only a few of them spread throughout the US! Because they distribute nationally, they won't own their own truck fleet and instead all shipping will be contracted with 3rd party carriers. This means that all of your orders will be stacked on pallets and shipped direct to your door.
As you are comparing total costs, you'll need to factor in shipping as a normal part of your fees. However, your item costs will be lower to begin with because you won't be including the distributor mark-ups and overhead costs.
Facility Preparation to Receive A Bulk Delivery
When you buy from a larger bulk supplier, you'll have to be prepared to take a larger shipment that will be unloaded off a large freight truck or 18-wheeler.
Most smaller businesses aren't used to receiving these kinds of orders. First off, can an 18-wheeler turn around in your driveway, or will they be forced to stop on the street? Will you be home when they deliver? Also, remember that the bed of a freight truck is about 4 feet off the ground, and if you order a pallet of product that weighs about 2,000 pounds. You will need to either have a commercial loading dock at your facility or a truck with a lift gate to lower the product from the back of the truck down to the ground.
Unless you own a forklift and/or pallet jack, you should be ordering the smaller 35 Lb. Containers that you can pick up individually (once the pallet has already been dropped on the ground) and put away into storage. If you do production downstairs in the basement of your family home, for example, you can't carry those 500 lb. drums down the stairs!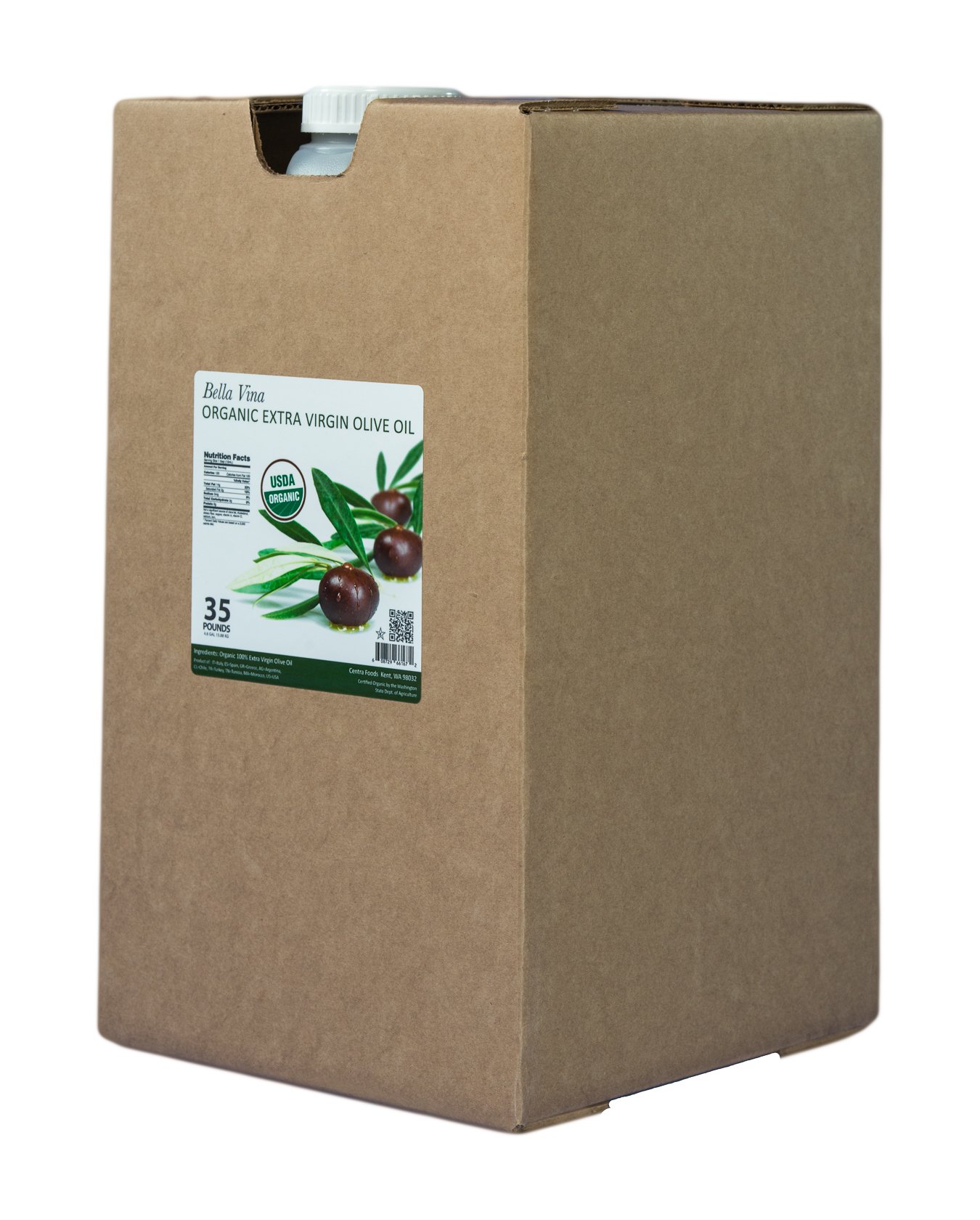 Larger Minimum Orders
Buying from a bulk supplier is very different than buying from a local wholesaler or food service distributor.
Bulk suppliers are physically doing production runs in their facility, which requires closely tracked production runs and cleaning between each. Because of this, bulk suppliers will have minimum orders of 1 pallet or more — sometimes even a full truckload of 20 pallets!
The shipping also plays into this, because it is not efficient to ship less than a pallet at one time. You'll need to be prepared to buy more in one swing, not just a couple boxes.
Packaging That Works For Your Facility
Most people want to bulk oil in a larger packaging size to save money. This does not always work out the way you may have hoped, nor does it always save time and money.
First off, you must have a forklift or pallet jack to be able to move these larger sizes around. Totes weigh ~2200 lbs and drums weigh ~500 each, so you can lift or move this packaging without a fork lift or pallet jack.
35 Lb. Containers are definitely the way to go when it comes to small business buying. This packaging is larger than the 1 gallon sizes and has a price almost equivalent of the larger totes and drums.
Also, it's important to note that with the cost of steel rising in recent years due to tariffs, drums from the US can actually cost more than other options right now.
How Payments Affect Your Business
Many bulk suppliers and larger businesses run on credit terms.
Not many bulk suppliers take credit cards (and if they do they may come with an additional fee). As bulk suppliers are offering the lowest cost — and running on slim margins themselves — it can be very challenging to cover the additional fees that credit cards require.
That said, to get good credit terms you have to be an established business; young businesses and start-ups may not have great credit history yet.
Quality Control Requirements
As a small but growing business — especially in the food industry — you will need a lot of QA documentation which will support you as you grow. For example, if you are getting your products USDA NOP Organic Certified or Non-GMO Project Verified, you will need a lot of background supplier documentation to support and set up your ingredients.
Local distributors and wholesalers are going to have a much harder time providing you with these QA document since they are not the direct manufacturer. Have you ever had to ask your grocery store for a certificate of analysis or spec sheet? It won't be easy…
This is definitely a case to get set up with a bulk ingredient supplier if you are a food manufacturer.
In Conclusion: Which Type of Supplier Is Best For You?
With small businesses there is no right answer of what type of supplier is best. It all depends on the many factors inside your facility and how much oil you are using.
Of course, everyone has the goal to get the lowest cost possible without being restricted in anyway on minimum orders or shipping. Work with a few different suppliers that all have different business models to determine the lowest cost, most efficient way to bring a few months worth of inventory in at a time, without stressing your capitol.
An Online Store Alternative
Knowing all of these challenges for small businesses, we have spent the last year trying to create something different that would help meet the unique needs of smaller food manufacturers and soap makers.
We have now opened an online store which allows you to order less than one pallet at a time. You can buy with a credit card (which is huge for small businesses who don't have credit history) and ordering is really fast. This speed is opposite to most bulk shipments which is a very manual process of getting updated emailed pricing and placing purchase orders via email or PDF.
The other plus is that because this is still coming direct from a manufacturer, you can get all of the proper QA documentation you might need it for your ingredients set ups.
You can visit our online store here and check out the different items here.
Topics: Small Businesses Advice