With the non-GMO trend in full swing, it's important to understand which oils are naturally non-GMO and which ones you'll need to specifically search out (and make sure that all of the quality certifications are in place) to ensure that they are non-GMO.
Sometimes it seems that as an insider to the oil industry, we are privy to little tricks or information that others aren't. For example, I know that if I see Extra Virgin Olive Oil, I don't have to look out for a non-GMO seal or logo — it's all non-GMO! On the flip side, I know that any soybean oil I see (unless it's specifically called out as non-GMO) will definitely contain GMOs. How do I know? It's just a little extra knowledge and experience.
So today we're creating a easy-to-review oils list. As we review, it's actually easier to understand first the oils that have GMO varieties available and work backwards to find the oils that are naturally GMO free. Let's dive in!
Commonly GMO Oils
The most common products that are genetically modified are known by some as the "big five":
Soybeans (Soybean Oil)
Canola (Canola Oil)
Corn (Corn Oil)
Cotton (Cottonseed Oil)
Sugar Beets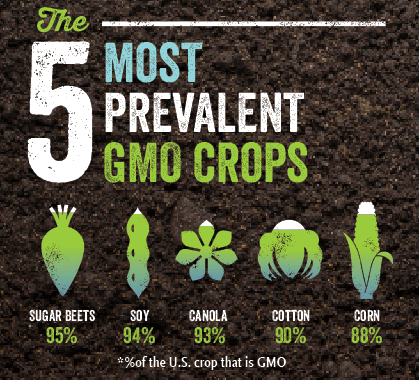 Therefore, the top 4 genetically modified oils are soybean, canola, corn and cottonseed.
If you're buying any oil above that does not exclusively call out "non-GMO" in the name, these are by default genetically modified oils — this is currently the standard in the food industry for these specific oils. There are non-GMO varieties also available, but they are much less common. For example, right now over 90% of the canola crop is GMO — though the percentage of non-GMO crops is growing rapidly.
Therefore, if you buy simply plain old "Canola Oil", this will be a genetically modified product.
This oil is also sometimes referred to as "conventional" canola oil because it is the standard, most economical, non-special version of the oil. It's not organic, it's not expeller pressed, and it's not non-GMO — the lowest grade of oil is often called conventional.
Naturally Non-GMO Oils
Most other oils outside of the big 5 are naturally non-GMO.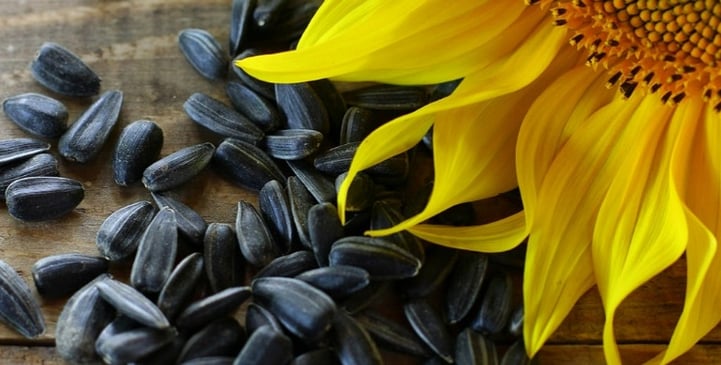 What does "naturally non-GMO mean? It means that there aren't any GMO varieties being grown in the world at this time, so you don't have to keep an eye out for "non-GMO" in the name — all the varieties of these oils are non-GMO.
For example, there is no genetically modified olive oil in existence today. Therefore, ALL of the olive oil available is naturally non-GMO. These oils that are naturally non-gmo are essentially everything that is not in the list above. Some of the most common ones include:
Sunflower Oil
Safflower Oil
Olive Oil
Coconut Oil
Rice Bran Oil
Questions of Cross Contamination
Some people ask about potential cross contamination issues. Because GMOs have to do with the genetic make up of the plant, cross contamination isn't something that simply requires physical proximity like a virus — it requires proximity of the non-GMO and GMO variety of the plant within that particular species to be able to cross-breed (and therefore contaminate the GMO status).
Let's look at sunflower oil as an example.
There is no GMO sunflower oil in existence today. Therefore, does the GMO corn up the road pose a risk to this sunflower oil? The short answer is no, there isn't any issue of cross contamination because the GMO corn shouldn't cross breed with the non-GMO sunflower oil.
Topics: Non-GMO