Expeller Pressed vs. Non-GMO: the interrelatedness of these two traits are a common point of discussion for me. Is all non-GMO oil expeller pressed? Is all expeller pressed oil automatically non-GMO?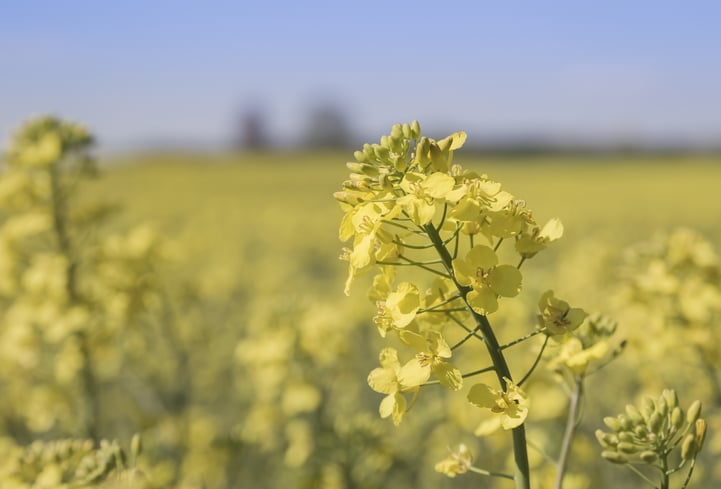 These two terms are actually completely independent of each other, but often get confused because of how often they are used together in today's natural oil descriptions.
We'll first go through a definition of each, and then explain why they are sometimes confused. Lastly we'll review the oils that are either non-GMO, expeller pressed or both.
Expeller Pressed: What Does It Mean?
The term expeller pressed refers to how the oil is gotten out of the seeds (or fruit). It is a natural extraction process that most simply explained, means that the oil has been squeezed out of the seed, instead of removed using chemical extraction like solvents.
Expeller pressed oil is means that the oil is removed using physical pressure in a machine often referred to as an "expeller press". This is in comparison to other oils that use solvent extraction (where a chemical like hexane is added which draws the oil out of the seed and then the chemical is removed).
Expeller pressing does not designate a required temperature — the seeds can be heated before "squeezing", so therefore expeller pressing is similar, but not exactly the same as "first cold pressed" olive oil which must not only must be squeezed or spun out of the olive fruit but also can not be heated in any way. There are however, gourmet cold pressed versions of many oils like canola, sunflower, soybean, etc — but you'd have to look pretty far to find them in a wholesale or manufacturing setting, because they're much more rare.
Non-GMO: What Does It Mean?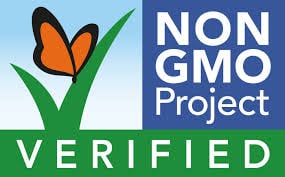 The term non-GMO refers to the type of seed that the oil is coming from: is this a seed that has been grown using genetic modification or not?
If you're interested in learning more about GMOs in general and how they relate to oil, I suggest the following articles:
Why Are These Terms Often Confused?
Many non-GMO oils are often expeller pressed, so people routinely see these two terms listed together. It's also common because most consumers that are looking for a non-GMO food product are looking for a healthy natural food, and would be more likely to be drawn to an ingredient that is also expeller pressed.
Lastly, Whole Foods restricts the use of both GMOs and solvent expelled oils in the products they sell in their stores. Because most brands hope to sell in Whole Foods at some point and don't want to restrict their chances, many will opt for an oil that is both non-GMO and expeller pressed, because it meets both of Whole Foods guidelines. So you'll often see these two terms used together.
However, it isn't always the case that they're found together, so it's important to fully understand. See these examples below of the different way theses traits can be found apart and/or together.
Three Real-Life Examples
Non-GMO Canola Oil, Expeller Pressed: Almost all of the non-GMO canola oil that exists today is an expeller pressed oil. That's because the few mills that dominate the non-GMO canola market are expeller pressing mills. In the natural food market, these two oil traits are often found together.
Canola Oil, Expeller Pressed: There is also a canola oil that is expeller pressed but NOT non-GMO. This is a conventional GMO product, but it has been originally expelled in one of the expeller pressing mills. This is a much more rare product on the market, but it absolutely exists.
Non-GMO Soybean Oil: On the flip side, it's also possible to have an oil that is non-GMO but not expeller pressed. For example, the most readily available non-GMO soybean oil is a solvent expelled oil. So this oil is made from non-GMO seed, but is extracted using hexane.
Quick Reference List
| | | | | |
| --- | --- | --- | --- | --- |
| Oil Type | Solvent Expelled | Expeller Pressed | GMO | Non-GMO |
| Extra Virgin Olive Oil | | ✔︎ | | ✔︎ |
| Pure Olive Oil | | ✔︎ | | ✔︎ |
| Olive Pomace Oil | ✔︎ | | | ✔︎ |
| Expeller Pressed Canola Oil | | ✔︎ | ✔︎ | |
| Non-GMO Expelled Pressed Canola Oil | | ✔︎ | | ✔︎ |
| Non-GMO Soybean Oil | ✔︎ | | | ✔︎ |
| High Oleic Sunflower Oil | ✔︎ | | | ✔︎ |
| High Oleic Expeller Pressed Sunflower Oil | | ✔︎ | | ✔︎ |
| High Oleic Expeller Pressed Safflower Oil | | ✔︎ | | ✔︎ |
| Expeller Pressed Grapeseed Oil | | ✔︎ | | ✔︎ |
| Grapeseed Oil, RBD | ✔︎ | | | ✔︎ |
| Canola Oil, RBD | ✔︎ | | ✔︎ | |
| Soybean Oil, RBD | ✔︎ | | ✔︎ | |
| Organic Virgin Coconut Oil | | ✔︎ | | ✔︎ |
| Coconut Oil, RBD | ✔︎ | | | ✔︎ |
Topics: Comparing Oils, Canola Oil