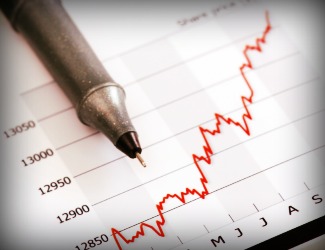 Olive oil is a commodity. Well, kind of…
Let's start at the beginning. I'll first explain what a commodity is, and how olive oil fits into that. And then… how it doesn't.
A Commodity Is A Standardized Product
A commodity is a bulk, raw ingredient that is the same no matter where it's come from. Sugar, wheat and soybean oil are great examples. Across the board, Soybean Oil is Soybean Oil, no matter where it's come from. Many manufacturers opt not even to put a new Soybean Oil supplier through product testing, because the oil will be the same as what they're already getting.
Is Olive Oil Standardized?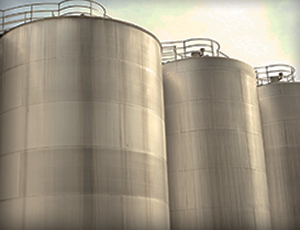 Does consistent and unchanging taste profile sound like olive oil? No, not so much. But when you look specifically at bulk olive oil and exclude the most premium Extra Virgin Olive Oils, it looks a bit more like a commodity.
Bulk olive oil is produced in large volumes, often from the from the same type of trees (if it's coming from the same country of origin). Sometimes lower grades like Pure, Refined and Pomace are further refined which removes much of the taste and color profile. Those oils are much more like commodities, the same across the board. So when you look at it that way, olive oil in BULK starts to look more like a standard commodity than at first glance.
The Price Of A Commodity Is Always Changing
A commodity is priced on the current market, and prices are constantly in flux-- down to the minute. In the US, most commodities are actually based off the Chicago Board of Trade, which offers a standard that all suppliers and growers can work from on a daily basis.
Is The Price Of Olive Oil Always Changing?
Olive oil prices are also in constant flux-- but not to the same extreme as most typical commodities. The international commodity market changes on a daily basis. Sometimes prices can be held for a couple days as you're comparing quotes, but sometimes not-- it depends on what the market looks like at that moment. So while the fluctuations aren't so extreme, they definitely are there.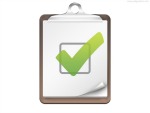 If you are buying from a domestic supplier, it's likely that your prices won't be affected to the same extreme. Depending on the volume that they supply, olive oil suppliers in the US lock in prices for a longer period of time with overseas mills. That allows them to strategically watch the market and reserve oil when prices are good (so that you don't have to). Because suppliers are locking in pricing all the time, customers that are ordering just a few pallets at a time may not be affected with hourly or weekly changes. However, it's smart to expect pricing updates every few weeks or a month if you don't have a contracted price.
In Conclusion...
If you're interested in looking at the changes in the commodity market, we recommend looking at our new commodity market tracking tool, which reviews past trends. It will give you a good idea of where the market is in comparison to months or years past. Or if you want up to date information, it's best to ask your supplier about what's going on in the market right now and how it will affect you.
Want to get information like this delivered to your inbox? Subscribe to this blog.