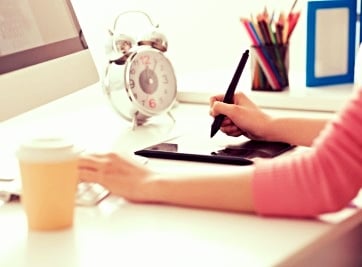 Good graphic designers are key for any B2C company who's selling their food products on a retail store shelf. Packaging design can be one of the major reasons that new customers give your product a try in the first place, so it's worth putting your branding in the hand of someone who knows their stuff.
If you are looking for a new graphic design consultant or agency to help you with your packaging design and strategy, look no further. I've scoured the internet for some of the top food industry branding and design firms in the country. Check them out!
Mythmaker creates identities and package design for artisan, organic, and natural food and beverage products. We have a unique understanding of values-based positioning and cause-related marketing strategies.
Providing strategic branding and responsible graphic design for forward-thinking organic and natural products companies.
Whether designing identities, simple brochures, large websites, or a 40 ft bus wrap, our focus has always been on creating brand consistency. That's how we communicate your story and your values. That's how brands earn loyalty.
Our clients are a unique set of brands. They are those who understand the public's desire for responsible companies that can create a positive impact on society and the environment while still making a profit. We help brands of all sizes meet those demands with consistent, stunning visual communication that is responsibly designed and produced.
Design Womb is a full-service branding and packaging design studio serving the globe. We specialize in food packaging design and branding consumer goods for restaurants, beauty, health, fitness, people, and technology. We believe in getting your products on the shelf with beautiful, yet utilitarian design that delivers results and engages customers. We were originally founded on West Coast between Los Angeles and San Francisco immersed in their cutting-edge beauty, food, and restaurant industries.
At Thought For Food & Son, we create powerful brands for food companies through visual identity, print and digital experiences for both small and large food companies. We're inspired by the passion of our clients and understand the importance of collaborating with them to make the design process more fun and exciting and truly care about seeing them succeed. Whether we design a logo to get your business off the ground or re-design an existing look, we work hard to create design solutions that are smarter and more impactful through creativity and meticulous craftsmanship.
From small food companies looking to get their start, to established food companies in need of a fresh perspective, Thought For Food & Son brings passion and excitement to building and growing your brand.
All throughout our website you will find the kinds of brands and labels that sell. This is the world of Ron Hansen.
As a beverage or food producer, your baby sits next to the Coke's and Budweiser's of the world. Proctor and Gamble pays tens of thousands of dollars for one brand. Now get set to battle head-to-head with them on store shelves. You can compete. Ron Hansen's work contends daily with the best the market has to offer, and sells thousands of products with the big boys.
You have a story. Ron Hansen tells it and sells it. Your brand, your selling message, and positioning strategy must all work together for you to succeed. Most of the time this is accomplished on just a few square inches of label space. Ron Hansen and his creative team get it done.
Want your design firm to be added to this listing? Email us at marketing@centrafoods.com.
*All company descriptions are sourced from the company website and/or about us page.
Topics: Food Manufacturing, Business & Leadership