Is time management important to your business and your life? This article will show you 10 best time management books that get the attentions of leading CEOs.
Supply Chain Opz conducted a survey with CEOs to learn more about their favorite time management books.
Here's a list of some of the top CEOs' favorite books to help you structure your time better and be more productive.
The Top 10 Favorite Time Management Books of CEOs
4 years on The New York Times Best Seller list and read by many top tech CEOs in the world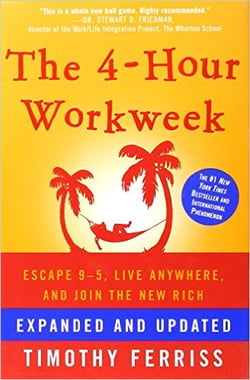 Forget the old concept of retirement and the rest of the deferred-life plan–there is no need to wait and every reason not to, especially in unpredictable economic times. Whether your dream is escaping the rat race, experiencing high-end world travel, earning a monthly five-figure income with zero management, or just living more and working less, The 4-Hour Workweek is the blueprint.
This step-by-step guide to luxury lifestyle design teaches:
• How Tim went from $40,000 per year and 80 hours per week to $40,000 per month and 4 hours per week
• How to outsource your life to overseas virtual assistants for $5 per hour and do whatever you want
• How blue-chip escape artists travel the world without quitting their jobs
• How to eliminate 50% of your work in 48 hours using the principles of a forgotten Italian economist
• How to trade a long-haul career for short work bursts and frequent "mini-retirements"
• More than 50 practical tips and case studies from readers (including families) who have doubled income, overcome common sticking points, and reinvented themselves using the original book as a starting point
• Real-world templates you can copy for eliminating e-mail, negotiating with bosses and clients, or getting a private chef for less than $8 a meal
• How Lifestyle Design principles can be suited to unpredictable economic times
• The latest tools and tricks, as well as high-tech shortcuts, for living like a diplomat or millionaire without being either
Recommended by Michael Hyatt, (Former CEO of Thomas Nelson Publisher)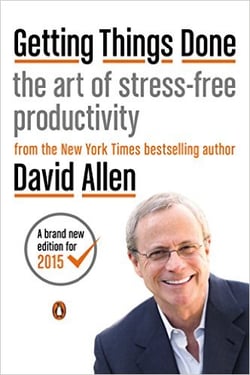 Since it was first published almost fifteen years ago, David Allen's Getting Things Done has become one of the most influential business books of its era, and the ultimate book on personal organization. "GTD" is now shorthand for an entire way of approaching professional and personal tasks, and has spawned an entire culture of websites, organizational tools, seminars, and offshoots.
Allen has rewritten the book from start to finish, tweaking his classic text with important perspectives on the new workplace, and adding material that will make the book fresh and relevant for years to come. This new edition of Getting Things Done will be welcomed not only by its hundreds of thousands of existing fans but also by a whole new generation eager to adopt its proven principles.
Time's 25 Most Influential Business Management Books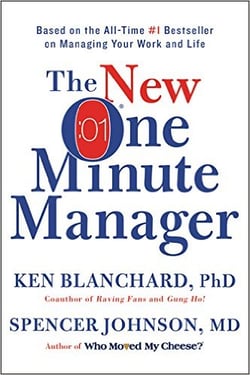 For decades, The One Minute Manager® has helped millions achieve more successful professional and personal lives. While the principles it lays out are timeless, our world has changed drastically since the book's publication. The exponential rise of technology, global flattening of markets, instant communication, and pressures on corporate workforces to do more with less—including resources, funding, and staff—have all revolutionized the world in which we live and work.
Now, Ken Blanchard and Spencer Johnson have written The New One Minute Manager to introduce the book's powerful, important lessons to a new generation. In their concise, easy-to-read story, they teach readers three very practical secrets about leading others—and explain why these techniques continue to work so well.
As compelling today as the original was thirty years ago, this classic parable of a young man looking for an effective manager is more relevant and useful than ever.
Recommended by Jack Dorsey (Co-founder and CEO of Twitter and CEO of Square)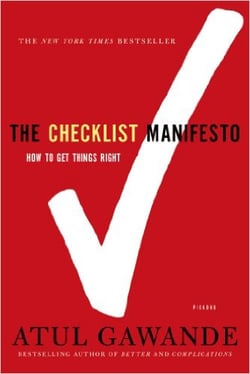 In his latest bestseller, Atul Gawande shows what the simple idea of the checklist reveals about the complexity of our lives and how we can deal with it.
The modern world has given us stupendous know-how. Yet avoidable failures continue to plague us in health care, government, the law, the financial industry—in almost every realm of organized activity. And the reason is simple: the volume and complexity of knowledge today has exceeded our ability as individuals to properly deliver it to people—consistently, correctly, safely. We train longer, specialize more, use ever-advancing technologies, and still we fail. Atul Gawande makes a compelling argument that we can do better, using the simplest of methods: the checklist. In riveting stories, he reveals what checklists can do, what they can't, and how they could bring about striking improvements in a variety of fields, from medicine and disaster recovery to professions and businesses of all kinds. And the insights are making a difference. Already, a simple surgical checklist from the World Health Organization designed by following the ideas described here has been adopted in more than twenty countries as a standard for care and has been heralded as "the biggest clinical invention in thirty years" (The Independent).
Recommended by Jeff Bezos (CEO of Amazon)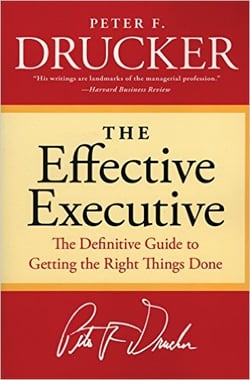 What makes an effective executive?
The measure of the executive, Peter F. Drucker reminds us, is the ability to "get the right things done." This usually involves doing what other people have overlooked as well as avoiding what is unproductive. Intelligence, imagination, and knowledge may all be wasted in an executive job without the acquired habits of mind that mold them into results.
Drucker identifies five practices essential to business effectiveness that can, and must, be learned:
Managing time
Choosing what to contribute to the organization
Knowing where and how to mobilize strength for best effect
Setting the right priorities
Knitting all of them together with effective decision-making
Ranging widely through the annals of business and government, Peter F. Drucker demonstrates the distinctive skill of the executive and offers fresh insights into old and seemingly obvious business situations.
Recommended by Jamie Dimon (CEO of JPMorgan Chase)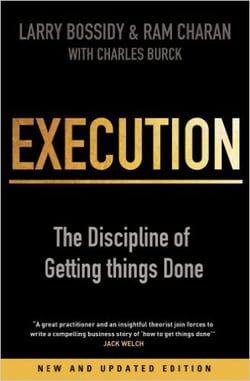 When Execution was first published in 2002, it changed the way we did our jobs. By analysing the discipline of getting things done, it helped thousands of business people to make the final leap to success. Now, Larry Bossidy and Ram Charan reframe their empowering message for a world in which the old rules have been shattered and radical change is becoming routine. For the foreseeable future: - Growth will be slower. But the company that executes well will have the confidence, speed and resources to move fast as new opportunities emerge. - Competition will be fiercer, with companies searching for any possible advantage in every area. - Governments will take on new roles in their national economies. And companies that execute well will be more attractive as partners and suppliers, and better prepared to adapt to new waves of regulation. - Risk management will become a top priority for every leader, and every company will be looking for the edge in detecting new internal and external threats. Forget formulating a 'vision', then leaving others to carry it out: Execution shows you how to link together people, strategy and operations - the three core elements of every organisation - and create a business based on dialogue, intellectual honesty and realism. With case histories from the real world - including such recent examples such as the diverging paths taken by Jamie Dimon at JPMorgan Chase and Charles Prince at Citigroup - Execution provides the realistic and hard-nosed approach to business success that could only come from authors as accomplished and insightful as Bossidy and Charan.
Forbes' 20 Most Influential Business Books
One of the most inspiring and impactful books ever written, The 7 Habits of Highly Effective People has captivated readers for 25 years. It has transformed the lives of Presidents and CEOs, educators and parents— in short, millions of people of all ages and occupations.
Amazon.com Review
The 7 Habits of Highly Effective People: Powerful Lessons in Personal Change was a groundbreaker when it was first published in 1990, and it continues to be a business bestseller with more than 10 million copies sold. Stephen Covey, an internationally respected leadership authority, realizes that true success encompasses a balance of personal and professional effectiveness, so this book is a manual for performing better in both arenas. His anecdotes are as frequently from family situations as from business challenges. Before you can adopt the seven habits, you'll need to accomplish what Covey calls a "paradigm shift"--a change in perception and interpretation of how the world works. Covey takes you through this change, which affects how you perceive and act regarding productivity, time management, positive thinking, developing your "proactive muscles" (acting with initiative rather than reacting), and much more. This isn't a quick-tips-start-tomorrow kind of book. The concepts are sometimes intricate, and you'll want to study this book, not skim it. When you finish, you'll probably have Post-it notes or hand-written annotations in every chapter, and you'll feel like you've taken a powerful seminar by Covey.
Recommended by Dustin Moskovitz (Facebook Co-Founder)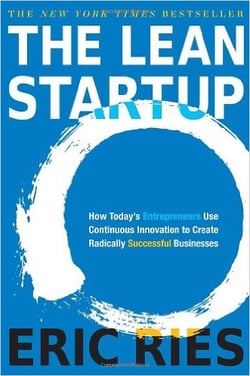 Most startups fail. But many of those failures are preventable. The Lean Startup is a new approach being adopted across the globe, changing the way companies are built and new products are launched.
Eric Ries defines a startup as an organization dedicated to creating something new under conditions of extreme uncertainty. This is just as true for one person in a garage or a group of seasoned professionals in a Fortune 500 boardroom. What they have in common is a mission to penetrate that fog of uncertainty to discover a successful path to a sustainable business.
The Lean Startup approach fosters companies that are both more capital efficient and that leverage human creativity more effectively. Inspired by lessons from lean manufacturing, it relies on "validated learning," rapid scientific experimentation, as well as a number of counter-intuitive practices that shorten product development cycles, measure actual progress without resorting to vanity metrics, and learn what customers really want. It enables a company to shift directions with agility, altering plans inch by inch, minute by minute.
Rather than wasting time creating elaborate business plans, The Lean Startup offers entrepreneurs - in companies of all sizes - a way to test their vision continuously, to adapt and adjust before it's too late. Ries provides a scientific approach to creating and managing successful startups in a age when companies need to innovate more than ever.
Recommended by Tim Cook (CEO of Apple Inc)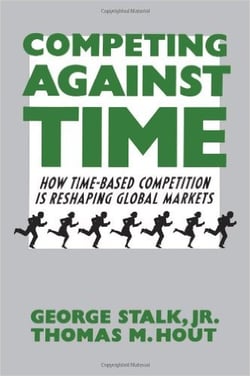 Today, time is the cutting edge. In fact, as a strategic weapon, contend George Stalk, Jr., and Thomas M. Hout, time is the equivalent of money, productivity, quality, even innovation. In this path-breaking book based upon ten years of research, the authors argue that the ways leading companies manage time—in production, in new product development, and in sales and distribution—represent the most powerful new sources of competitive advantage.
With many detailed examples from companies that have put time-based strategies in place, such as Federal Express, Ford, Milliken, Honda, Deere, Toyota, Sun Microsystems, Wal-Mart, Citicorp, Harley-Davidson, and Mitsubishi, the authors describe exactly how reducing elapsed time can make the critical difference between success and failure. Give customers what they want when they want it, or the competition will. Time-based companies are offering greater varieties of products and services, at lower costs, and with quicker delivery times than their more pedestrian competitors. Moreover, the authors show that by refocusing their organizations on responsiveness, companies are discovering that long-held assumptions about the behavior of costs and customers are not true: Costs do not increase when lead times are reduced; they decline. Costs do not increase with greater investment in quality; they decrease. Costs do not go up when product variety is increased and response time is decreased; they go down. And contrary to a commonly held belief that customer demand would be only marginally improved by expanded product choice and better responsiveness, the authors show that the actual results have been an explosion in the demand for the product or service of a time-sensitive competitor, in most cases catapulting it into the most profitable segments of its markets.

With persuasive evidence, Stalk and Hout document that time consumption, like cost, is quantifiable and therefore manageable. Today's new-generation companies recognize time as the fourth dimension of competitiveness and, as a result, operate with flexible manufacturing and rapid-response systems, and place extraordinary emphasis on R&D and innovation. Factories are close to the customers they serve. Organizations are structured to produce fast responses rather than low costs and control. Companies concentrate on reducing if not eliminating delays and using their response advantage to attract the most profitable customers.

Stalk and Hout conclude that virtually all businesses can use time as a competitive weapon. In industry after industry, they illustrate the processes involved in becoming a time-based competitor and the ways managers can open and sustain a significant advantage over the competition.
Recommended by Satya Nadella (CEO of Microsoft)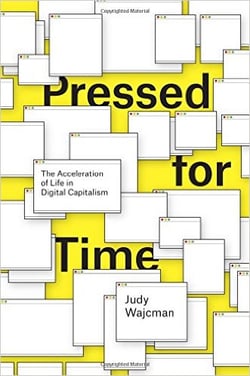 The technologically tethered, iPhone-addicted figure is an image we can easily conjure. Most of us complain that there aren't enough hours in the day and too many e-mails in our thumb-accessible inboxes. This widespread perception that life is faster than it used to be is now ingrained in our culture, and smartphones and the Internet are continually being blamed. But isn't the sole purpose of the smartphone to give us such quick access to people and information that we'll be free to do other things? Isn't technology supposed to make our lives easier?
In Pressed for Time, Judy Wajcman explains why we immediately interpret our experiences with digital technology as inexorably accelerating everyday life. She argues that we are not mere hostages to communication devices, and the sense of always being rushed is the result of the priorities and parameters we ourselves set rather than the machines that help us set them. Indeed, being busy and having action-packed lives has become valorized by our productivity driven culture. Wajcman offers a bracing historical perspective, exploring the commodification of clock time, and how the speed of the industrial age became identified with progress. She also delves into the ways time-use differs for diverse groups in modern societies, showing how changes in work patterns, family arrangements, and parenting all affect time stress. Bringing together empirical research on time use and theoretical debates about dramatic digital developments, this accessible and engaging book will leave readers better versed in how to use technology to navigate life's fast lane.
These recommendations were originally published here and are now shared with permission.
Topics: Industry Trends