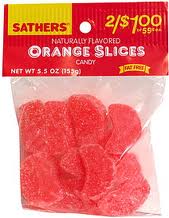 Have you ever seen those large racks of Sathers candy at the check out? Many of those bags are labeled "fat free"-- as if being fat free makes them healthier.
This fat free tagline was a big hit in the 90s, when the US went through its "avoid-fat-at-all-costs" stage. It probably even helped increase their sales.
Here's the thing though-- this candy always was fat free. It always will be fat free. It is, by the nature of the beast... fat free.
So what does this have to do with non-GMO? Well the non-GMO industry is experiencing a similar labeling situation right now, particularly within the bulk oil industry.
With more and more consumers avoiding GMOs every day, they're on the look out for anything labeled as "GMO Free!" or "Non-GMO!" (rah, rah!!). As a buyer of bulk ingredients for their food products, you probably are too.
As you're choosing your bulk oil ingredients, it's important to know which have always been non-GMO naturally, and what oils are moving away from the industry standard, back towards being non-GMO (like a special feature).
'Loud & Proud' vs. 'Unpretentious' Non-GMO Bulk Oils
For example, Non-GMO Canola Oil is what I like to call "loud and proud". This canola oil is so non-GMO, it has to use the term in it's own name. Why is that? Because it differs from what's known as regular Canola Oil, which (by industry standard for many years now) is grown using GMOs. Non-GMO Canola Oil needs to differentiate itself from it's predecessor.
On the other hand, let's look at High Oleic Safflower Oil. Is it non-GMO? Yes, but you don't typically see that title being used in the name. That's because the industry standard for Safflower Oil is that it already will be GMO free. Quiet, understated, yet still non-GMO. I like it!
The Oil Industry Standards for GMO vs. Non-GMO
As you're comparing oils for your product, it's helpful to know which types of bulk oil industries are non-GMO as a standard rule, and which ones use GMOs as a standard rule.
That way, you'll know when to look specifically for a non-GMO oil, or when you should be safe using any type of an oil, across the board. See the chart below for a full comparison.
Keep in mind, when we say that the industry standard is one thing or the other, this doesn't mean that the opposite version of that oil can't or won't exist-- the type listed below is just the most prevalent. Also, any organic variety of any type of oil will also automatically be non-GMO too.
GMO Industry Standards - A Comparison Chart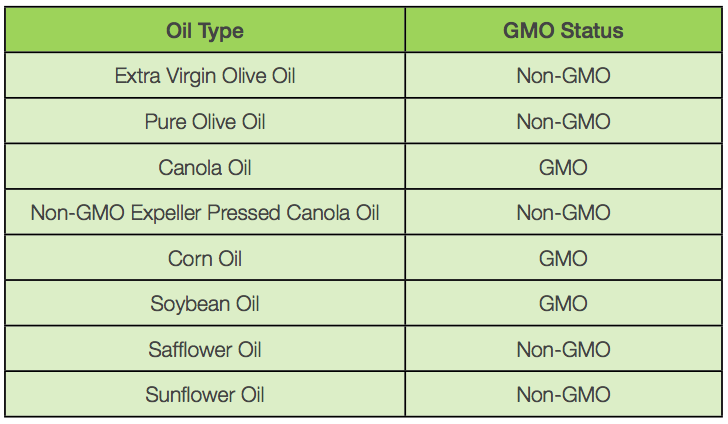 Topics: Comparing Oils, Non-GMO