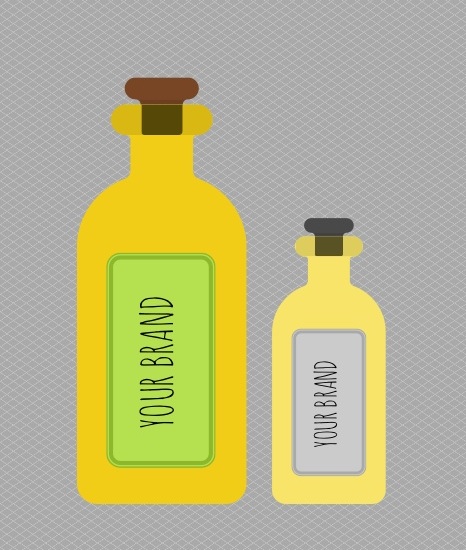 It's no doubt that private labeling is a growing and profitable phenomenon for food service distributors. The private label industry as a whole has posted a 6% year-over-year sales growth, as more consumers are turning towards private labeled brands.
What does this means for food service distributors? If you haven't created your own private label line, you're missing out on branding and sales opportunities.
The Growth of the Private Label Industry
The consumer mindset towards generic brands has changed-- according to a Packed Facts Food Shopper Insights report, 62% of shoppers now believe that private labeled food brands are as high quality as name brands and 53% of shoppers believe that private label brands are a better value than name brands.
Companies like Trader Joe's, Whole Foods and Costco have helped to expand the popularity of private labeling. The premium quality and broad line of private label products they offer has set the industry pace and quality expectations for other sellers. Even better, they've effectively repositioned private label brands in the minds of consumers as something that they can be proud to buy.
Private Labeling For Your Food Service Company
If your company hasn't looked into creating it's own brand, it's time to think about it. With small amount of time and financial investment required, you can create your own line of branded products very easily.
As a purchaser or a company owner, you may be wondering:
What's the pay off we'll see?
Is it worth the time and investment?
Does building our own brand fit our business model?
Good questions. Here's all the reasons why you should want to build your private label brand today-- not tomorrow.
1. It Increases Your Brand Awareness
Offering a wide range of products with your brand name will increase your brand awareness. Whether you use your company name or design a new brand to bring to market, the more eyes that are on your brand (a brand that points back to you and you alone), the better.
This product will be used in restaurants and recommended between chefs. If people like and trust your brand, demand will grow. All of that new business will automatically come back to you and can't be stolen by a competitor, because they can't offer your brand.
The actual growth you will see from this increased brand awareness is hard to measure. But given the low investment cost (at least for any products that are labeled with a stick-on label) the payoff you would see from even one customer's business is worth the initial investment you will make.
2. Your Current Customers Are An Easy Sell
Your customers work with you for a reason, and price isn't the only thing. They trust you. They support you. They like you enough to want to see you succeed.
Current customers will be the easiest converts to your new private label brand. Once you tell them your back story and why you created your own brand, they'll be hooked.
Just make sure that you're industry competitive in terms of quality and price and you'll be well on your way.
3. It Protects Your Company From Competition
If you sell a national olive oil brand like Colavita or Bertolli, you'll always have other distributors that can swoop in and try to undercut your cost. That's because there are many different broad line suppliers are selling those brands of olive oil. And because everyones selling the same brand, you can only compete on price.
But your brand of olive oil? You're the only one selling your brand. If your customers love your brand, they'll want to stick with it-- which means that they'll have to stick with you. This allows you to avoid competing on price and begin to build brand loyalty.
4. The initial investment is low (for olive oils & blends)
The most common edible oil packaging size in the food service industry is a 1 Gallon Jug or a 35 Lb. Container. Each of these packaging sizes can be labeled using a sticky label on the front.
This way of labeling is good news for you. That's because they have a very low investment cost. You can get a variety of labels designed, proofed and manufactured for $500-$1500. This is an extremely low cost to get a full oil product line ready to be branded with your private label.
Fully manufactured tins are available, of course, but come with a higher investment cost and minimum order to get started. It's best to move into this packaging only when you feel really ready.
A great in-between solution-- if you really want the 3 Liter tins-- is to order white tins with a label on the front. This solution offers the low investment cost you're looking for, but allows you to bring in another packaging size that your customers are interested in.
How To Start Your Own Private Label Brand
If you want to think about creating your own brand and artwork for your products, you'll first need to decide which items you'll want to private label. Will they all be within one category (like cooking fats and oils) or will you create a broad line brand that will be used across many different categories (like Costco's Kirkland Signature brand)?
One you decide the items that you'd like to private label, contact your current manufacturers and see if they offer private labeling services. Many manufacturers do.
Are you interested in private labeling canola oil, olive oil or olive oil blends? Get more information and prices by downloading the The Private Labeling Information Guide.
Topics: Food Service