We're now offering tins!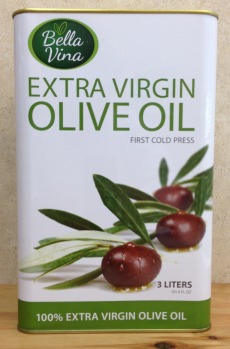 Centra Foods is always working to expand our product line based on what our customers are looking for. Our mission is to offer a quality oils, surrounded by beautiful, easy-to-use packaging.
That's why we're so excited to announce the addition of 3 Liter Tins to our current food service line!
The tins are traditional packaging that is common in the food service, wholesale, food storage and even retail industries. In fact, most chefs are already familiar with it in their kitchens. You, our customers, asked for this packaging and we listened. And boy, did we listen well!
One of the things that we love so much about these new tins is that they're absolutely beautiful on a retail shelf or in your kitchen.
We're launching both Extra Virgin Olive Oil and Pure Olive Oil in these tins, with the Extra Virgin coming first in April-May 2014.
If you're a food service supplier or wholesale distributor, what does this mean for you?
Well, we're adding the Extra Virgin and Pure tins to our already existing wholesale family of products. This product line currently includes 35 Lb. Containers, 1 Gallon Plastic containers and both 3 Liter and 1 Gallon Bag in a Box containers available in a variety of oil blends and olive oil grades. With the addition of the tins, we now carry all of the packaging and oils that your customers are looking for. This means that Centra Foods is now your one-stop-shop for food service and wholesale olive oil! Don't forget, we also offer private labeling.
You can now place pre-orders for both the Extra Virgin Olive Oil and Pure Olive Oil in tins, from pallets to multiple containers. The Extra Virgin Olive Oil tins will be available beginning in April or May 2014, with the Pure Olive Oil tins launching sometime after that.
For more information, request your pricing online or call us at (800) 680-7510 x1.

Topics: Packaging, Food Service