Earlier this week, we reviewed 7 Popular Industrial Manufacturing Blogs. But, since most of our customers are in the food manufacturing industry, I wanted to weigh-in with my favorite food and beverage manufacturing blogs.
These are the daily subscriptions I get delivered to my inbox every day, so that I can keep up to date on the industry. I think you'll enjoy them as much as I do!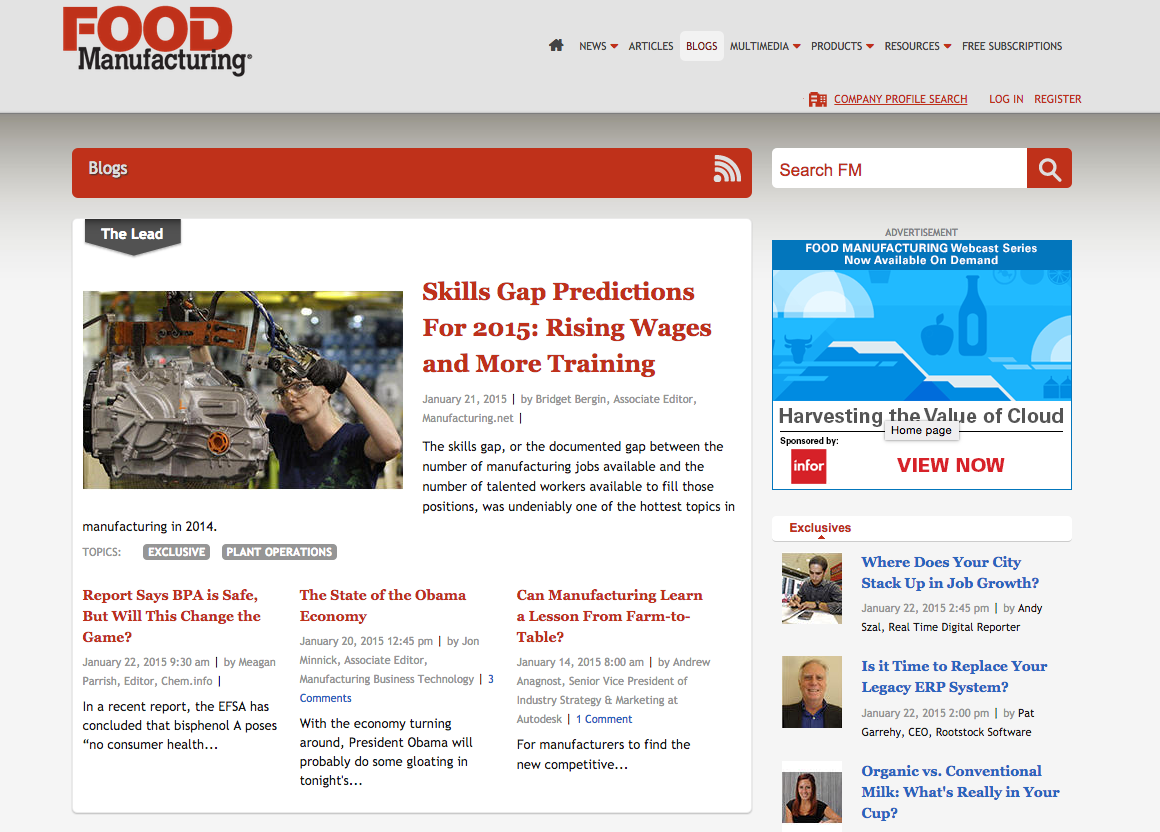 This site is written specifically for food and beverage manufacturers, so their conversations are spot-on with what you'll be interested in. They cover information like best practices, consumer and financial trends, public health and food safety.
With many different authors, their claim to be the leading source for food manufacturing news is pretty accurate.
Read the Food Manufacturing Articles
Read the Food Manufacturing Blog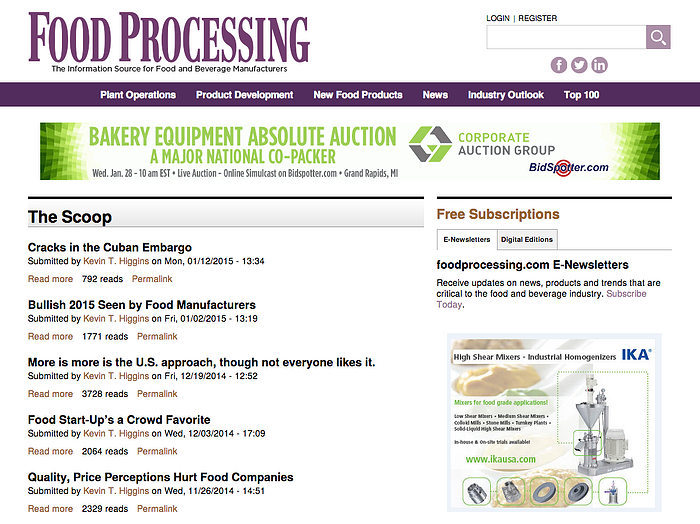 This blog for the food processing industry, covers a wide variety of topics. Their website is an information source for food and beverage manufacturers, pretty similar to foodmanufacturing.com above. They are a wealth of information for the industry.
Also, check out The Market View, a once-monthly article that speaks to the marketing side of food manufacturing, and The Food Safety Blog which reviews food safety issues pertinent to our industry.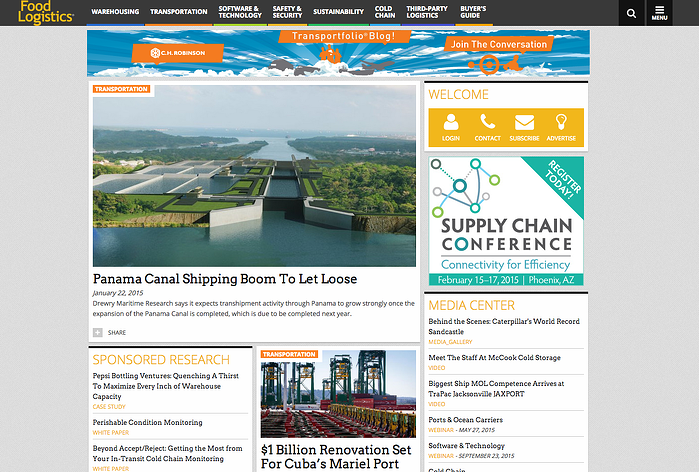 Food Logistics is a publication exclusively dedicated to covering the movement of product through the food supply chain. That makes it incredibly relevant to most purchasing managers and company owners that are responsible for buying ingredients and selling food products.
They cover topics like warehousing, transportation, software and technology, safety and security, sustainability, cold chain and 3rd party logistics. Their site is easy to navigate and up-to-date so that you can easily discover the industry information that most interests you.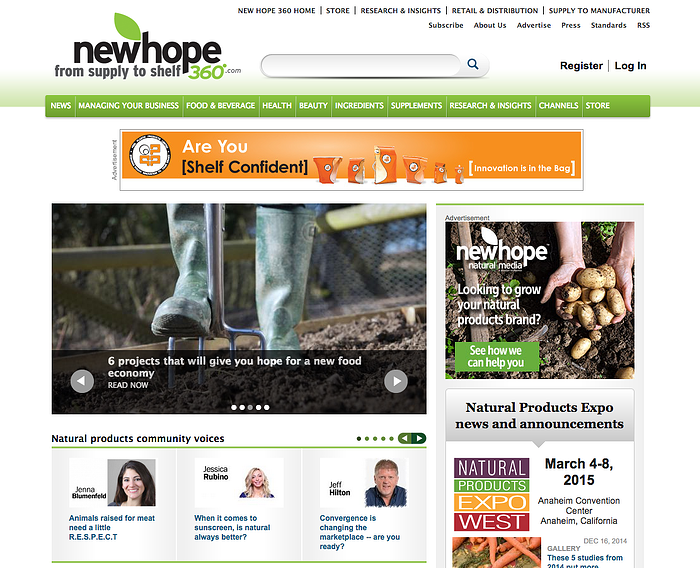 With it's focus on the natural and healthy food industry, this company shares information helpful for suppliers, manufacturers, distributors and retailers— "from supply to shelf" as they say!
For healthy food manufacturers they offer information on sourcing, market research, standards and legislative information that you'll need to develop a trusted consumer product. On the other hand, they offer retail trends, operations best practices and consumer concerns that can help retailers expand sales and keep their customers happy.
If you produce a food that is sold in Whole Foods Market (or you're trying to get it in there) this information will help you immensely.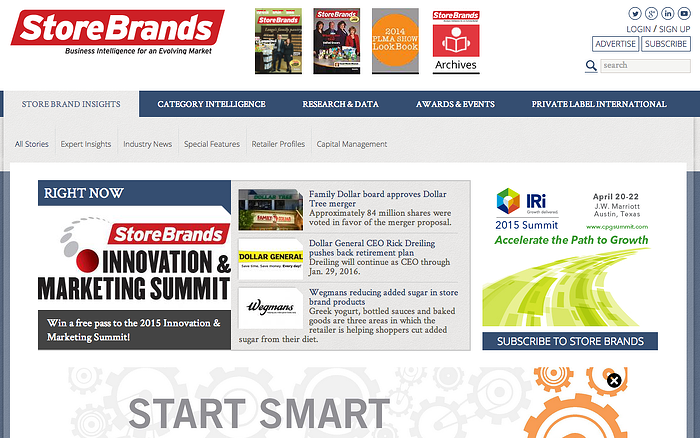 Store Brands offers information and "business intelligence for an evolving market". Their articles cover all things private label, including information for the grocery and convenience store sectors.
The company's goal is to deliver the "strategic and tactical information retail executives need to develop and support compelling, differentiated store brand programs". If your business relates to retail or the growing private label market at all, their information is for you.
Read The Store Brands Articles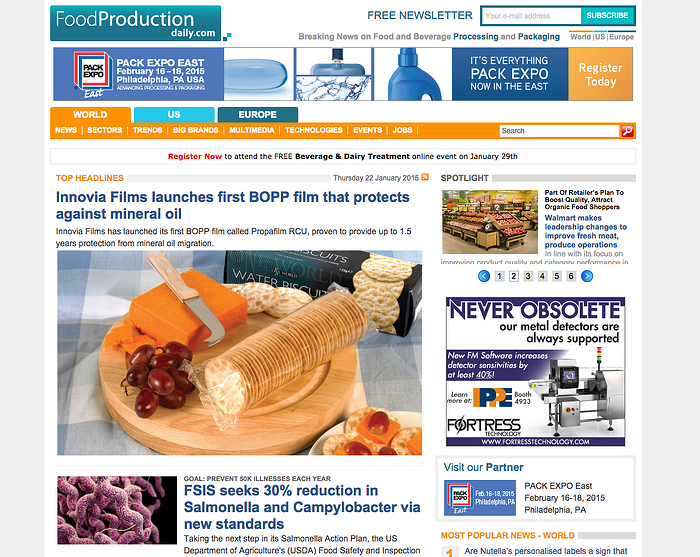 This site provides daily news on food processing and packaging, including market reports to food processors. They share news stories and data of value to decision-makers in food and beverage development in Europe, specifically.
Read Food Production Daily Articles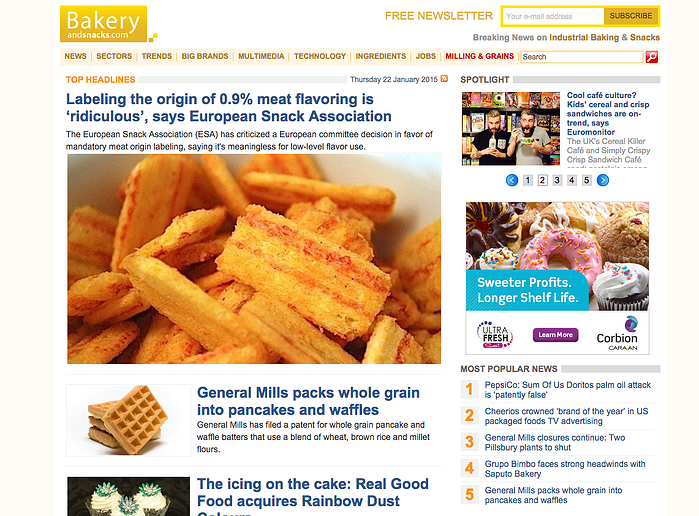 This is an online news publication that speaks to the bakery and snack food sector. They offer commentary and up-to-date news on the industry, and have a plethora of authors so you will find something that will interest you if you're a bakery or snack food manufacturer. They also have a jobs section, which as of writing this post has almost 1,000 jobs listed — that's very helpful if you're looking for bakery jobs specifically.
You can sign up for a newsletter, which is how I get the information to peruse every day.
Read the Bakery and Snacks Articles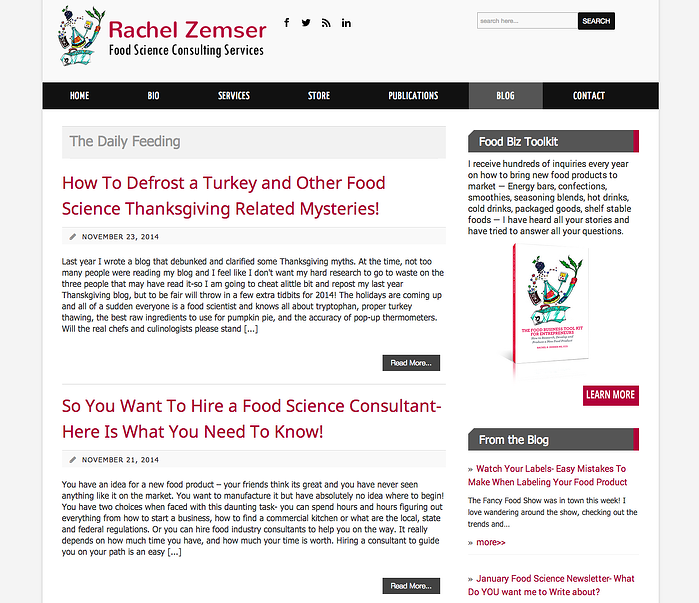 This blog is one that I stumbled across the other day and loved it. She is a food science consultant, and has lots of experience in R&D and food product development. She speaks directly to those that are starting a new food business and trying to gain their footing. She has a few downloadable eBooks as well which are helpful to newbies.
How To Handle These Newsletters In Your Inbox
I know I mentioned unroll.me earlier this week, but it's worth mentioning again.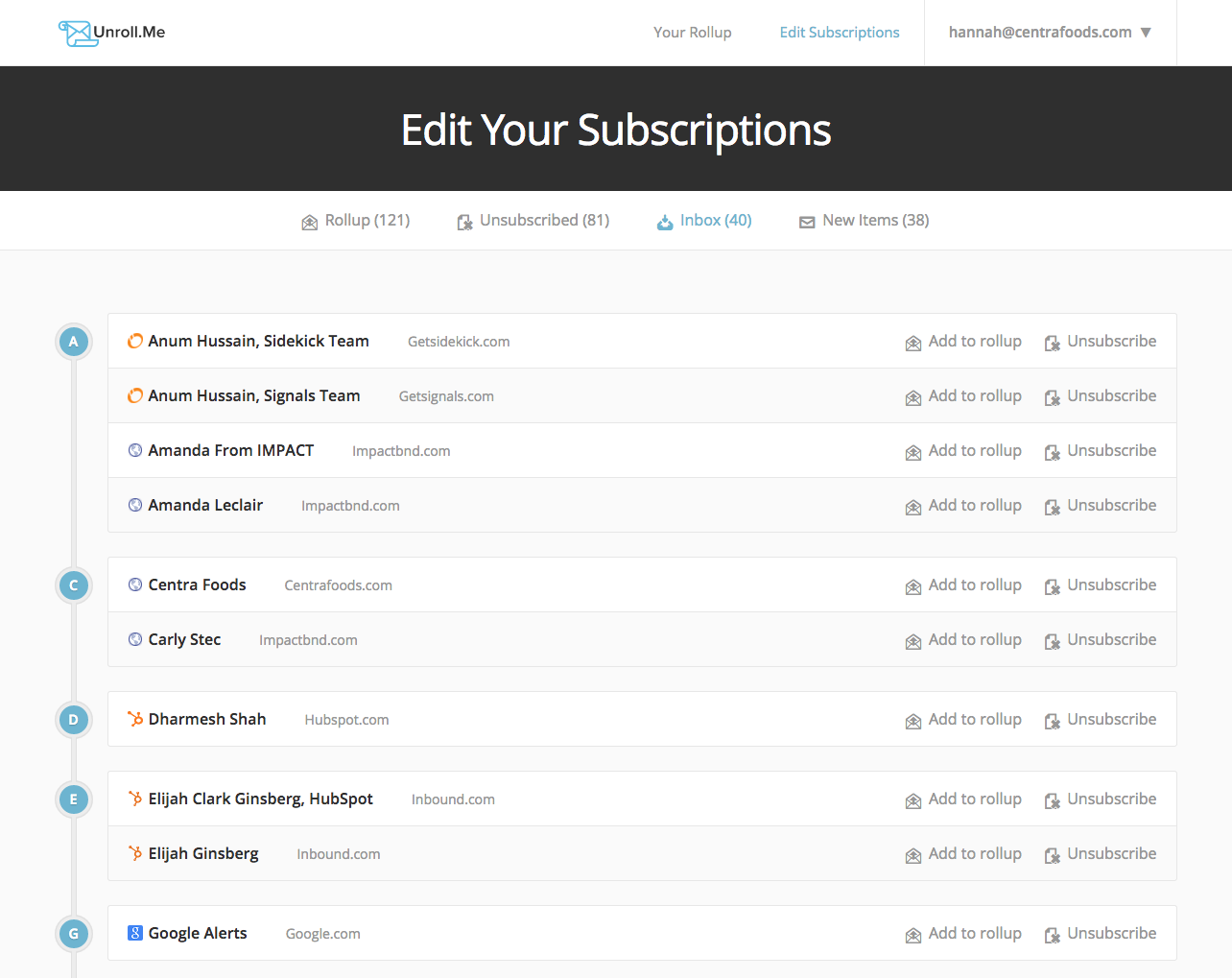 My inbox is constantly full, and for a long time, these subscriptions were a big part of it. Every time I looked away from my email for 10 minutes, I had 10 emails waiting for me! I became so overwhelmed with the mass of information that I was tempted to just delete them.
Then I found a free company online called unroll.me. The service rolls up all of your daily subscription emails into one email that you can easily review, and you can even unsubscribe from any of them right from the site. It takes 5-10 minutes to set up and organize your email, so it's really quick.
Definitely worth the time to set up! At the very least, you can get some of these daily blogs rolled into one email to explore every day.
Tell us about some of your other favorite food and beverage subscriptions in the comments below. We all want to read them too!
Topics: Food Manufacturing, Food Service