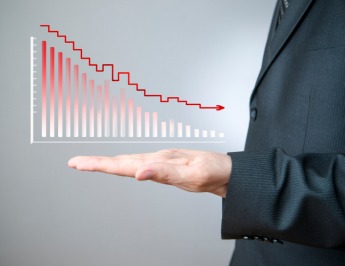 If you need to meet a particular price point on your bulk oil ingredients that may seem unreachably low, you do have a few options. You can reach your price goals, but you'll have to make some choices, and prioritize what's most important to you.
This discussion is especially pertinant for manufacturers who are trying to reach a particular target customer (which means you'll need to keep your own product within a particular price range) or if you're a co-packer that is packing for a brand that has specific price restrictions.
I worked with a customer in this situation a year ago. They came to me wanting a "really low price for Extra Virgin Olive Oil". It had to be Extra Virgin, and it had to be under $1.00 per pound. Unfortunately, I explained to them, that's just not going to happen.
So where do you go from there? Here's theadvice I gave them, on the best ways to drastically reduce bulk oil costs, meet the customers' price goals and move forward with a strategic plan. There are two primary options if you want to save money on your bulk ingredients (any bulk ingredient, for that matter). You'll have to change how you buy, or you'll need to change what you're buying-- preferrably in that order.
To Save Money, You'll Have To Change How or What You Buy
Option A: Change HOW you buy your oils
Factors like who you buy from, what packaging you buy in and how much you order at one time all comes into play when looking at the total cost of your bulk ingredients. Creatively changings these factors can help you save a lot of money, without having to change the raw materials you're buying. Don't discredit this option. Each solution can save a few cents per pound, which really saves up over time.
This solution is always our personal preference, but if it's not reducing your costs enough, you'll have to switch to option B.
Option B: Change the oils that you use
This option is where you're really going to see some significant cost savings. If you go this route, you'll need tochange your raw ingredient to a lower grade of 100% olive oil or to an olive oil blend that uses a lower-cost seed oil.
This means that your finished product is going to have a different or additional ingredient on the label. A decision like this will require some collaboration with your business development and marketing teams, to have then help decide if making this change and saving money is really the best overall choice for your business.
Don't want to switch to a lower quality oil? You'll have to move back to option A. At the end of the day, it's important to remember that you get what you pay for.
Changing What You Buy Means Switching Grades, Or Using A Blend With Cheaper Oils
If You Switch To A Lower Grade Of Olive Oil
If you decide to switch from Extra Virgin to a lower grade of olive oil, it's likely that you're going to switch to Pure Olive Oil, Refined Olive Oil or Olive Pomace Oil. To make your decision, it's helpful to compare these oils on the quality spectrum, and compare how they're made and how they're different.
Olive Pomace Oil is the lowest grade of olive oil available, so you will see the biggest price drop by making this switch.
The savings you will see:
The bulk oil commodity market is always changing, so the savings that you're going to see is always going to be different. On average though, if you're switching to Pure Olive Oil, you're likely going to see a savings of $0.05 - $0.20 /Lb. The difference in cost really has to do with supply and demand, and how that effects the commodity market prices.
If you make the switch from Extra Virgin to Olive Pomace Oil, you'll likely see a savings of $0.35 - $0.75 /Lb, which is a pretty significant drop if you ask me!
If You Switch To An Olive Oil Blend
If you didn't want to switch to a lower grade of olive oil, you can opt for an olive oil blend. This is a mix of Extra Virgin Olive Oil and any type of lower cost seed oil-- Canola Oil, Soybean Oil, Sunflower Oil and Safflower Oil are the most common. These blends can come in any ratio. though the most common are 50/50, 75/25, 80/20, 90/10, 95/5 and 98/2.
Why would you want to switch to a blend vs. a lower grade of 100% olive oil? If you're a manufacturer that has a product that features "Made With Extra Virgin Olive Oil" on the front of your label, this is a good way to maintain that same marketing but lower your cost. Other times, you may just know that your target market looks for Extra Virgin Olive Oil on your label, and you want to keep it there (even if it is lower down on the list). That's okay!
The savings you will see:
The cost of your olive oil blend will depend on both the seed oil that you choose, and the ratio that you get it in. To start comparing prices, first choose your seed oil (Canola, Non-GMO Canola, Sunflower, Safflower and Soybean are the most common). Then choose the ratio you want. Remember, the more seed oil, the lower the cost.
A common switch for manufacturers would be to move from 100% Extra Virgin Olive Oil to a 90/10 blend of Canola Oil and Extra Virgin Olive Oil. In this example, you'd expect to see a savings of $1.00 - $1.30 /Lb.
Recommendations For Other Ways To Save Money
Want some other suggestions for ways to save money? A good place to start is to download the eBook, The Ultimate Guide To Buying Olive Oil For Manufacturing (a step-by-step guide to choosing olive oil and saving money). It has lots of good ideas.
If you want to discuss your specific price goals, request a consult with one of our team members and we'll show you how to get there.
Topics: Food Manufacturing, Prices & Saving Money