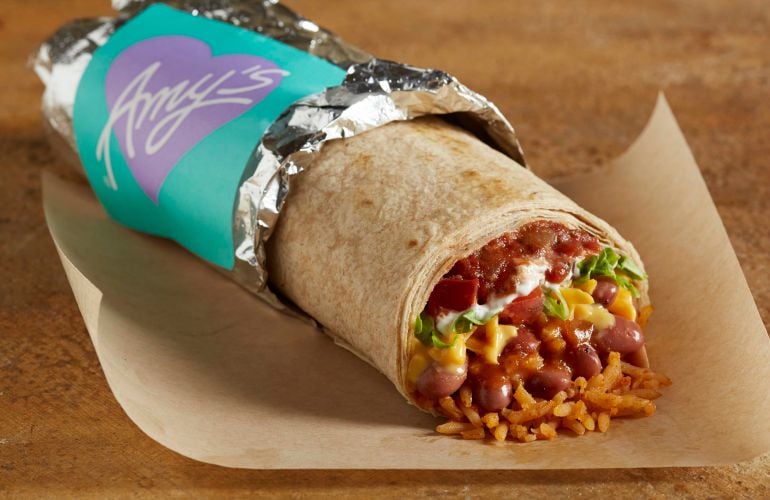 Amy's Drive-Thru, an extension of the frozen food brand Amy's Kitchen, officially opened it's doors on July 20th, 2015 in Rohnert Park, California, outside of San Francisco.
They serve all-american food like burgers, burritos, pizza, shakes, chili, salads, and french fries — but each with a healthy twist.
More than 95% of Amy's Drive-Thru ingredients are organic. All are non-GMO.
They're also vegetarian, meeting the needs of a growing crowd of vegetarians in the US. The number of vegetarian diets in America has more than doubled in the last five years; 16 million people in the U.S. are now vegetarian or vegan. Source
Every menu item has a vegan or gluten-free option, and everything – down to the tofu, pizza dough and the pasta for the mac 'n' cheese – is made from scratch. You can also read the full menu here.
The price point is higher than most typical fast food, but inline with fast casual chains like Chipotle and Panera. Customers will be able to buy a meal for under $9 and have it delivered within three-and-a-half minutes, a key to drive-thru success. Source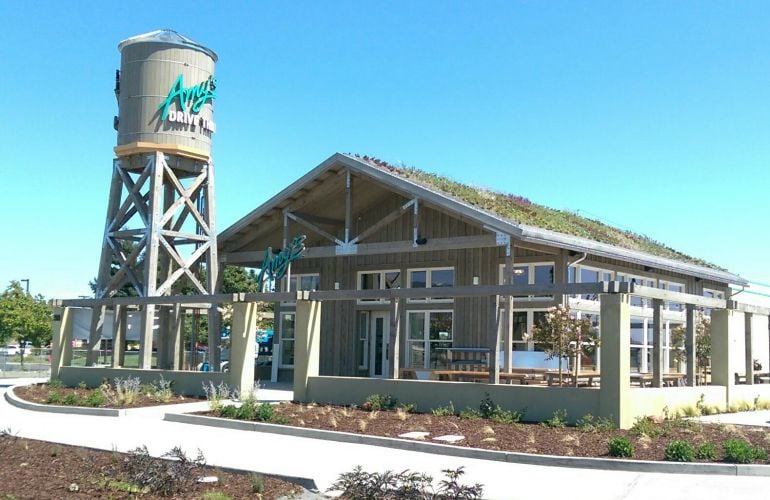 Amy's Procurement Model
The location of the first Amy's Drive-Thru will allow the company to source local produce from farms like Bloomfield Organics and other small growers. John Paneno, the Director of Procurement, says their sourcing philosophy is to "start local and work our way out." Source
This is exactly what their locally-minded customers would want them to do.
Their local sourcing model could also pose more potential challenges than the typical restaurant (one who is supplied by Sysco or US Foods) would experience.
Restaurants who buy "off the shelf" from a large distributor don't have to worry about a farmer running out of stock — unless it becomes a global supply issue. Amy's, however, will feel the smaller fluctuations of agriculture and wavering organic food supply, especially when unexpected weather occurs.
A New Food Service Trend Is Emerging
As you can tell, this is no typical American fast food chain. This new restaurant reflects the consumer shift towards clean label, home made, organic food.
The food manufacturing industry has seen this trend in full swing over the last two years. The food service industry, however, hasn't experienced the same high demand for non-gmo and organic foods — at least not yet.
The restaurant industry typically sees healthy trends like these later than the manufacturing industry because of the high priority of low-prices in food service.
Slowly, however, organic and non-gmo trends are moving to food service.
Amy's Drive-Thru reflects a big first step for the food service industry: a mainstream, highly-publicized organic restaurant has finally emerged.
Topics: Organic, Food Service