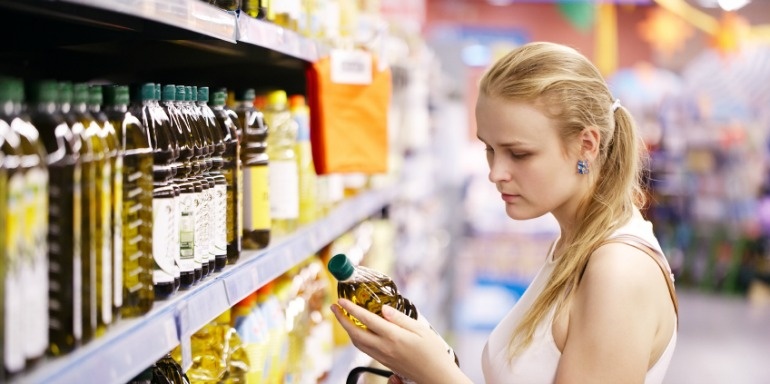 Closely working with buyers of bulk and wholesale olive oil across the United States has given us the privilege to closely follow growing industry trends.
Every day, we speak with buyers from a variety of industries: natural grocers, wholesale distributors, food service companies, and local co-ops. We tend to receive a plethora of requests for olive oil and have the opportunity to uncover the last in what you might call "food fashion."
We have seen in trends that in-store bulk dispensers of olive oil found in markets such as Italian and other large grocery chains. While this phenomenon has been around for some time in local co-ops, the popularity has spread to mainstream stores with the growth of the specialty retail olive oil store.
Dry bulk food items have been available at your natural foods co-op and regional grocery chain for years, it has taken some time for liquid ingredients to be offered with the same propensity. It's proven that olive oil will be the product to change all that.
Now a specialty item in high demand olive oil is a staple in nearly every kitchen across the nation. Still, it's not a "cheap" product, especially for the real thing — authentic 100% olive oil, which has become an absolute necessity for many.
Consumers look for any way to reduce their prices without compromising quality. If you are looking for a solution well, it would be buying olive oil from the bulk section. As with all bulk items, this system offers reduces packaging costs and allows consumers to get just the amount that they are looking for in their preferred container. This self-serve model also provides an extra amount of personal satisfaction.
Specialty olive oil and vinegar stores are cropping up across the nation, co-ops and, mainstream grocery chains are taking notice and beginning to supply the proliferating demand for olive oil in their current bulk section. Seems only natural that these whole goods grocers offer liquid bulk products, as they already serve the target market requesting them (natural and organic food buyers).
This dispensing method also caters expressly to environmentally-conscious consumers. Each household can re-use their favorite bottle and, because they avoid unnecessary packaging expenses at each purchase, they receive an even better price for their olive oil. Also, they reduce end waste, and they lower carbon emissions required to manufacture the packaging and transport the extra weight.
With all of this being said this "back to basics" method of supplying olive oil in the bulk department allows each grocery to focus on obtaining the best quality authentic extra virgin olive oil for their costumers.
Looking for a good supplier of a wide variety of flavored Extra Virgin Olive Oils? We recommend Olivelle, a wholesale supplier and franchiser.
Topics: Extra Virgin Olive Oil