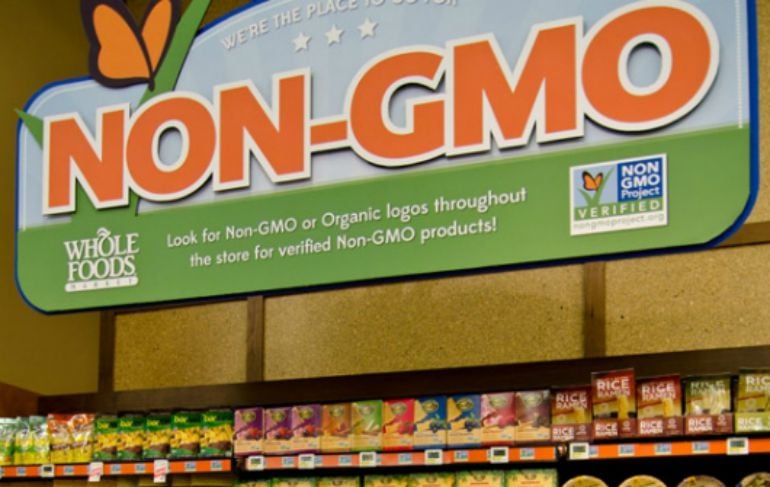 Whole Foods is officially requiring all of their vendors to label GMOs or preferably, switch to non-gmo ingredients by 2018.
The supermarket chain has driven the industry's trends on GMO transparency, and they have set the precedence for the natural food market standards. As a result of their requirements laid out in March 2013, most of their vendors and brands are switching to non-gmo ingredients and making customer's happy in the process. In just the first 6 months after their original announcement, the Non-GMO Project received over 900 inquiries from food producers as a result of their decision.
Whole Foods has also laid out a secondary requirement for their vendors: if you're going to switch to non-gmo ingredients, you're going to need to back up your non-gmo claim with the Non-GMO Project Verification Seal displayed on your products.
Whole Foods Labeling Options
If you're a food manufacturer selling to Whole Foods, you've got 3 options for how to label your products: Organic Certified, Non-GMO Project Verified or the dreaded "contains GMOs".
This means that if you decide to go non-gmo, your products will need to go through the Non-GMO Project Verification process, a 3rd party audit to provide assurance to consumers that non-gmo best practices were followed. This process can be lengthy and expensive for food manufacturers, but will help you maintain a spot on Whole Foods' shelf (and in your customer's hearts).
Whole Foods Is Helping Customers Avoid GMOs
Whole Foods is doing what they can to help their customers avoid GMOs at all costs, guiding them towards organic and non-gmo products whenever possible. They've even created the following video for consumers with 6 tips to avoid GMOs when shopping.
Non-GMO Resources For Food Brands
Considering switching to non-gmo ingredients and get your product Non-GMO Project Verified? Start your research process by learning more about this topic:
Topics: Non-GMO