This article will be an update on the olive oil market, as you may have contracts that you are considering locking in for 2017. This will be most pertinant to any buyers who contract their olive oil throughout the year (and in turn use the volumes that allows them to do so).
The timeframe that you will officially secure these contracts is often dependent on the status of the olive oil market, so it's helpful to keep up-to-date throughout November and December as you are doing your planning and booking.
A Background On The Typical Booking Cycles
In the world of olive oil, most of the production is done in the winter in the Mediterranean (Nov-Feb). Prices are usually cyclical (though there are ALWAYS exceptions) with prices being the lowest after the harvest time, and going up over the course of the spring and summer, peaking right before the next harvest. Annual contracts are typically booked when olive oil supply is plentiful, around the middle to end of the harvest season when solid predictions can be made about the amount of supply that will be available globally.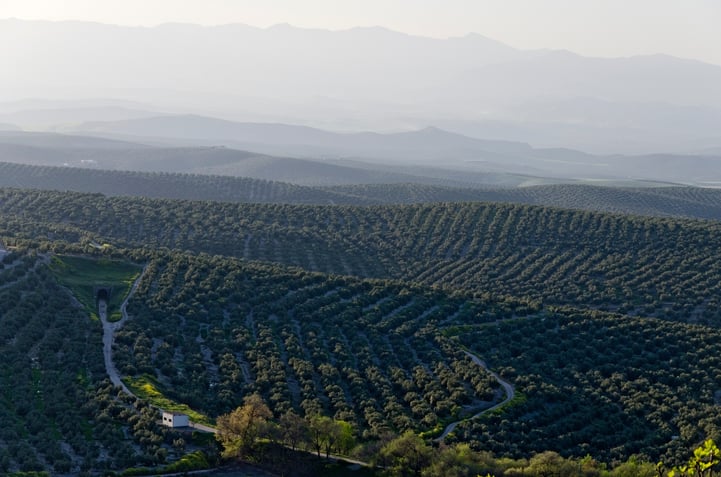 Prices are often driven by the Spanish market, because they produce upwards of 50% of the world's olive oil each year. They are often the "driving factor" for what global prices are, though it can also depend on how other countries' production is going and how many of them are pulling Spanish inventory to support their own demand. Many countries now base their offers off of pool red, which is the global indicator for the olive oil market, somewhat similar to the CME for soybean oil.
This Year's Harvest Update
As of early fall, the IOC was currently predicting a global drop in production of 7-8% compared to last year -- by November, as real numbers have started to come in with the new harvest, they've upped that prediction to about 14% lower.
Spain's production will be approximately down by 6%; to add to that, many other countries may be pulling from Spain inventory as usual — especially Italy, who's production is expected to be down by 49% this year. Greece and Portugal are also expected to have lower volumes, with production down by 19% and 14%, respectively.
The weather in Spain was dry in November; the rains that usually come in October and November were weeks delayed. This late rain is the key to begin the harvest — it allows the olives to fully mature. To put this delay into perspective, in October Spain produced only 1/2 as much as they did in October 2015. However, the rains are just finally starting to come in, and the harvest is expected to start in full gear in the coming weeks.
The lack of oil in the mills due to this late harvest is causing the market to be tense. As more olives are harvested and brought to the mills, the prices typically will relax a bit. Most of the inventory is usually produced in late December and January (and perhaps this year even in early February), so you may expect a later timeline for booking this year than in years past.
Other Factors To Note
Pomace can be locked in separate from EVOO -- in recent weeks the Pomace market has been tigher after a pretty steady market over the last year. It should relax as the EVOO market does.
If you are pulling strictly South American EVOO, contracts are often booked on an opposite schedule as their oil is produced in their winter months, which are opposite of ours here in the Northern Hemisphere.
Harvest Update In Review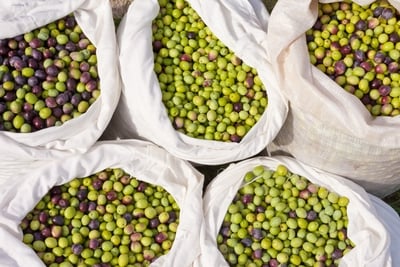 Patience is key right now! The weather in Spain is dry through November, and farmers have been waiting on the winter rains to come in. Why does Spain matter? This country drives the market fluctuations because of their immense production, and as of today, the harvest is delayed. The best thing to do right now on Organic EVOO and regular EVOO is to wait.
Think About Your Contracting Strategy
Don't forget to think about your booking strategy. Do you want to lock in 100% of the oil you think you'll need in 2017? What happens if your demand slows for any reason?
If you want to be conservative, consider a strategy of booking 80% of your expected needs and knowing that you will need to buy on the spot market for the remaining 20% — potentially at a higher price. Play around with these ratios as you feel comfortable.
If you want to talk more about your contracting strategy, we're here.
Topics: Harvest/Commodity Market