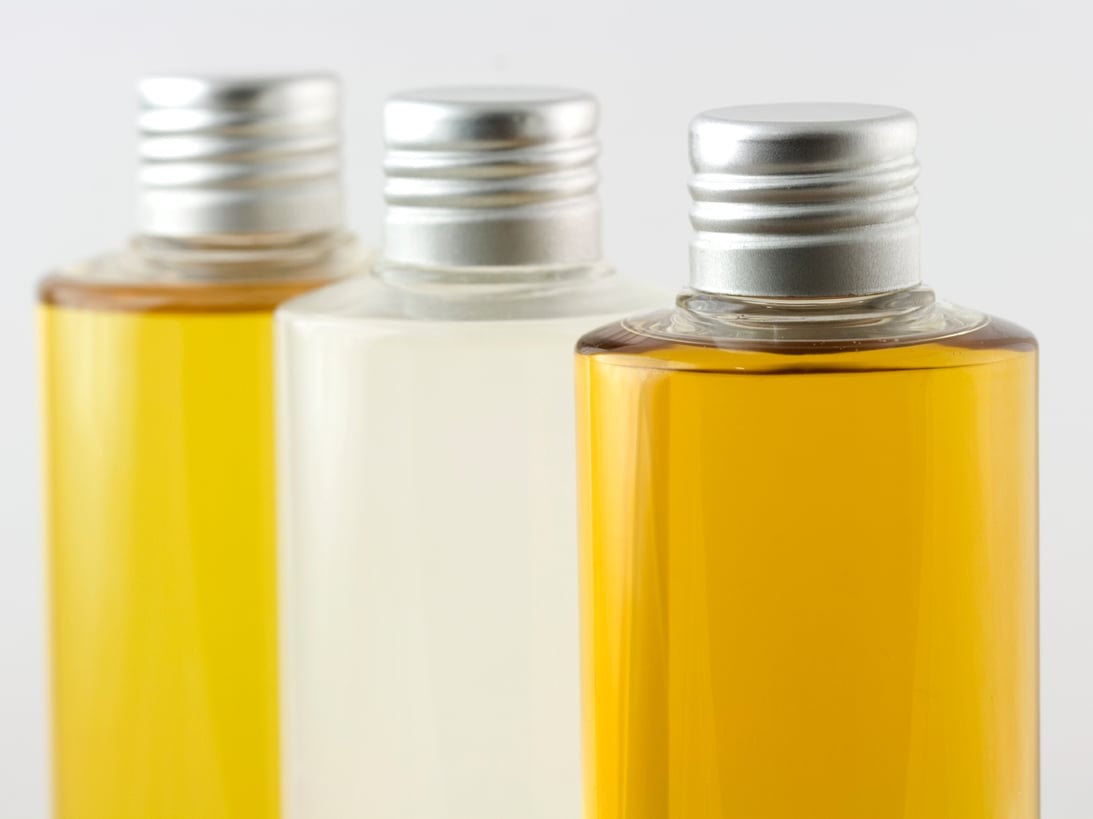 Should you use Olive Pomace Oil or should you use Sunflower Oil (or even safflower for that matter)? These are some of the important oil comparisons that procurement teams and R&D departments have to do as food manufacturers.
And if you're a home chef? We'll you probably equally debate this standing in the aisle of your grocery store. Whether you're a home chef or if you are in industrial food manufacturing, we'll look at the pros and cons of these two oils for each industry.
For easy comparisons' sake, I'm going to look at sunflower grouped together with it's counterpart, safflower oil. Sunflower oil has historically been more available and popular over the last 30 years, but in today's natural food market, safflower oil is becoming equally used and in demand. For that reason, I think it's only fair to compare using Olive Pomace Oil to using Sunflower OR Safflower Oil.
Characteristic Comparison
To start the discussion, I'm going to give a brief run down of the characteristics of each oil. In some ways they can be pretty similar, so it will help to lay out their characteristics and how they are made.
Olive Pomace Oil
Made From: Olives (dry olive remains, or pomace)
Expelled Using: Solvent Extraction
Color: Medium, yellow/tan
Flavor: Mild, light
Taste Profile: Slight olive flavor
Non-GMO: Yes, naturally
Organic: Not common/available
Refined: Yes
Types Available: One, other grades of olive oil available
Percentage of Monounsaturated Fat: ~75%
Smoke Point: 400 - 425 °F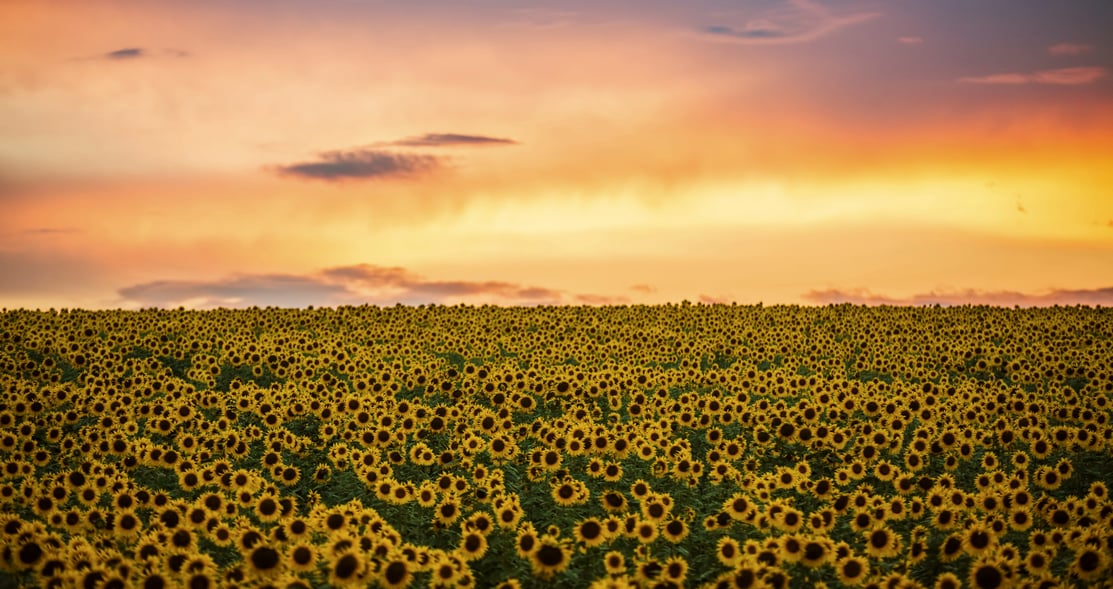 Sunflower / Safflower Oil
Made From: Sunflower Seeds or Safflower Seeds (both are flowers)
Expelled Using: Solvent Extraction or Expeller Pressed
Color: Light-medium, very light yellow-tan
Flavor: Mild, light
Taste Profile: Little to no flavor, bland
Non-GMO: Yes, naturally
Organic: USDA certified organic versions available (high oleic most common)
Refined: Yes
Types Available: High Oleic, Mid Oleic and Linoleic
Percentage of Monounsaturated Fat:
Linoleic: ~20%
Mid Oleic: ~65%
High Oleic: ~80%
Smoke Point: ~425-475 °F (higher end of spectrum for high oleic)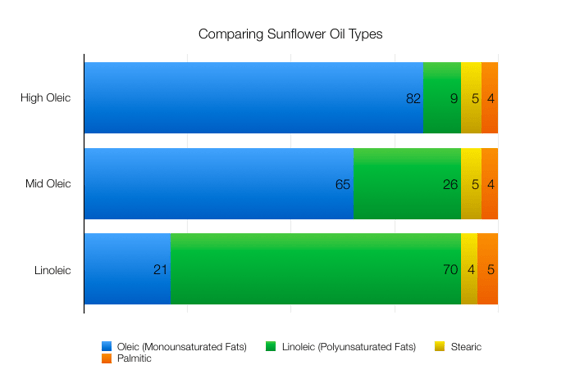 Home Chef: How To Choose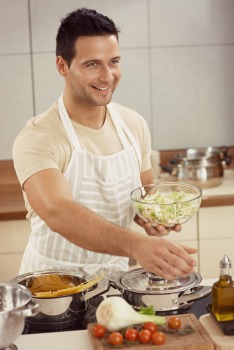 If you are selecting oils for your home kitchen, what you choose will depend solely on your values and beliefs surrounding food.
If I could give you any weigh-in from my own beliefs around food (and take these with a grain of salt, because we're entering into very opinionated territory), I would prioritize the following characteristics:
Expeller Pressed
Organically Produced
Has Health Benefits
I'd personally opt to use an expeller pressed or even organic high oleic safflower oil over all of the other options; after that I'd choose a high oleic sunflower, then olive pomace oil, then mid-oleic sunflower, then linoleic sunflower.
Why? Well, I like the safflower oil because it's high in monounsaturated fat and it is produced through expeller pressing — aka, no solvents. A sunflower oil that's a high oleic expeller pressed version would also fit the bill for me. (To be clear, I'd actually always choose Extra Virgin Olive Oil over these three, but for the sake of this comparison, I'm throwing it out of the running!)
Above all, choose an oil that you a) like the taste of and b) that will be a healthy choice for your body. When you're buying for your home kitchen, chances are that a $5 vs. a $7 bottle of oil won't break the bank — so choose the highest quality oil that you will enjoy using.

Food Manufacturing: How To Choose
If you are a large food manufacturer buying hundreds of thousands or millions of pounds of oil a year, your debate is going to look much different than a home chef — of course.
The debate of $5 vs. $7 that the home chef was looking at suddenly becomes much more heated, because it can mean the difference between thousands or even hundreds of thousands of dollars which can affect your company being able to break even or being able to invest back into infrastructure, etc.
Olive Pomace Oil vs. Sunflower or Safflower Oil? Well to start, the features of these oils are pretty similar, so I can't throw one or the other out of the running for reasons of taste profile, color profile, or that one is unrefined while the other is. In these ways, the oils are almost identical! So we'll have to go deeper.
This comparison of olive pomace vs. sunflower is much more in depth and I can't give you an easy catch-all answer. That said, I can ask you questions that will guide you to your own right answer.
Comparing Pricing
Set a guideline as you're developing a new product or looking to switch oils. What highest and lowest prices do you need to stay between?
Olive Pomace Oil, High Oleic Sunflower Oil and High Oleic Safflower Oil are typically pretty close in price range. Depending on the olive oil market, Olive Pomace Oil may cost a little bit more. And a solvent expelled sunflower oil is usually going to save a few cents a pound over the expeller pressed versions.
On the flip side, mid-oleic and linoleic sunflower oil are going to be much cheaper than olive pomace oil, but they will be lacking in the health benefits, durability and shelf life that come with higher monounsaturated fat levels.
If you want to do a more specific price comparison, I'd suggest reading How The Price Of Bulk Olive Oil Compares To Sunflower/Safflower Oil.
Making A Non-GMO or Organic Product?

If you're getting your product Non-GMO Project Verified, the good news is that all three of these oils are naturally non-GMO.
If you are making an organic product, you'll want to go with Organic High Oleic Sunflower or Organic High Oleic Safflower Oil. With these, the largest supply of the organic sun and safflower oil are in the high oleic varieties. You can get organic mid oleic sunflower oil, but it will likely be a custom order through your supplier.
There is no organic olive pomace oil, so if you'd like an organic olive oil, you'll have to go with an organic extra virgin olive oil.
Marketing Advantages Of Your Ingredient Listing
Your marketing team is going to debate the use of different oils depending on what is popular in the natural food industry right now.
Do your customers want to see sunflower oil? Safflower oil? Would they prefer to see any type of olive oil over other seed oils?
Doing a market survey will help them dig through this question to answer better.
In Conclusion
If you're a home chef, this debate will come down to personal preference and which oil characteristics you value the most. This is a tougher debate than most, because the oils are actually quite similar, and you'll have to keep a very close eye on the secondary subject lines to make the call — look for words like organic, expeller pressed, refined or unrefined, cold pressed, etc.
If you are a manufacturer, sit down with your marketing, R&D team, and potentially even drag in your oil sales rep (ask them to act as a consultant!). You can have the discussion together on which oil will work best. You'll need to weigh the features that your finished product will need to have (non-gmo, organic, all natural), along with how it's made (is it heated, cold filled, baked, etc.) and how the oil will affect the final taste profile.
It's a complex discussion that a lot of departments will weigh in on, so if you need an unbiased party to weigh in, you can always call me!
Want to learn more? Check out Olive Pomace Oil: The Ultimate Guide for a deep dive on everything Olive Pomace Oil.
Topics: Olive Pomace Oil, Sunflower/Safflower Oil