This March, Natural Products Expo West had another record setting year with 6.9% growth, and hosting more than 77,000 attendees. This event brought together an inspired community of industry members and more than 3,000 exhibiting companies, including more than 600 first-time exhibitors.
As an exhibitor and attendee myself, this is one of my favorite food industry shows, and is, in my opinion, the best place to be if you are launching a new food brand into the natural foods market, or if you have any desire to sell to Whole Foods or Costco in the future.
Carlotta Mast, Executive Director of Content and Insights, with New Hope Network said it best.
"Natural Products Expo West serves as a launching pad for innovation from entrepreneurial brands to more established companies looking to keep up with shifts in consumer demand. Evolving shopper tastes and values have positioned the natural products industry as a major force in what products end up on shelves from natural stores to more conventional supermarkets." Source
Should your brand exhibit at Expo West next year? In this article, we'll help you weigh the pros and cons of participating in this show.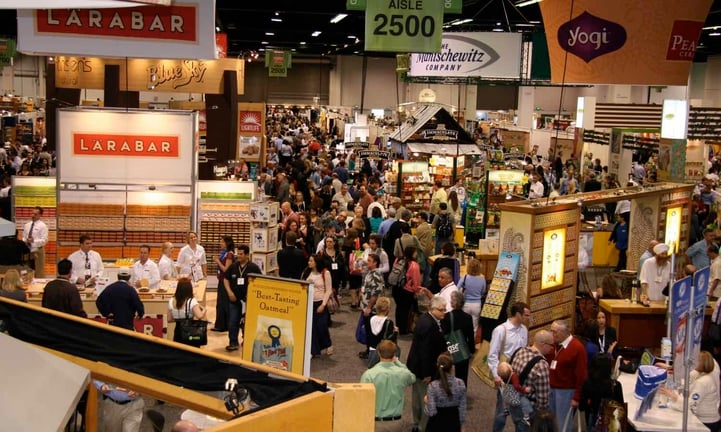 This Show Compared To Others
This is definitely the largest show geared towards the natural foods industry, so if you're launching a new brand or product line into this industry, I think it's the best place to be. There are a few other shows which we also like but they are less intensely focused on both the natural and retail arena.
When you're building a retail brand, the Fancy Food Show is another close contender (January 22 - 24, 2017). This show is focused on specialty or "fancy" foods in the retail sector, whereas Expo West also includes ingredients, nutraceuticals and bath and body products. The Fancy Food Show also has a wonderful education session for young brands to participate in to learn more about how to get into distribution, how to set up pricing, etc. The Fancy Food Show has 1,400 exhibiting booths in comparison to Expo West, which had about 3,000 in 2016.
Other shows are industry specific and may not be the best fit unless they cater specifically to your industry.
IFT (Institute of Food Technologists)
IDDBA (International Dairy Deli Bakery Association)
NRA (National Restaurant Association)
NACUFS (National Association of College & University Food Service)
This Show Compared To Direct Sales
The good thing about attending this trade show (well, any trade show) is that you can have conversations directly with buyers who are there specifically looking for foods just like yours. It's a great way to make a face to face introduction and open the door to a relationship which you can build upon later.
The good news about Expo West is because of the duration of the show (3 full days that the show floor is open) and the size of the show, you can be guaranteed that the buyers you want to talk to will be at this show. Whether they will find you amongst the mass of people, however, is still yet to be determined.
Either way, it is a great way to get your company name in front of people, have the press and bloggers try your food, and speak directly with distributors and retailers in a way that most other venues wouldn't offer you the opportunity. Not many people in the food industry miss this show!
Taylor Collins, Co-founder/Chief of EPIC Provisions said,
"Expo West embodies the essence of natural products and has created some of my most beloved and greatest memories as an entrepreneur. It is the quintessential gathering of cutting edge natural foods brands and the highlight of my year. The most influential and amazing people in our lives were met on the conference show floor." Source
Most people I know who have attended Expo West always leave feeling the same way and come back year after year because of it.
The Cost of Expo West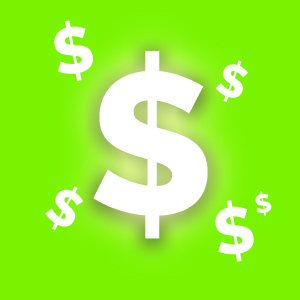 The cost of being an exhibitor is based on a lot of factors — namely, how much space your booth takes up and where you are located in the conference center. Most booths cost between $5000 and $7500. Of course, you'll need to factor in the other costs involved: travel for your team, hotel, food, shipping for samples and the cost of samples themselves, POS materials and booth creation. All in all, it can be a very expensive (but worthwhile) investment.
The other piece of this is that because locations and booth placements improve over time, once you are locked into this show, it's best to continue going every year without a break in between. This can be a long term cost commitment, but is a good one if you are committed to growing your brand in the long haul.
If you are a certified organic brand, you can also participate in a cheaper "organic only" half day show called Fresh Ideas for a $1-2,000 price tag.
Should You Exhibit in 2017?
My answer is yes. Always yes.
UNLESS you haven't attended the show yet. I always think it's best to attend any show that you want to exhibit at first to get a feel for if your company is ready, what area you should focus on, if there's a part of your business that you should feature, and understand the logistics of how it will all need to come together.
Topics: Industry Trends