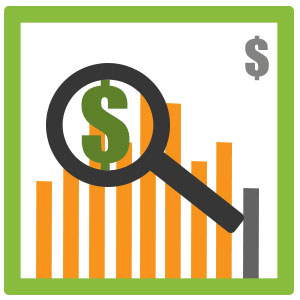 The first thing that you should know about bulk olive oil prices is that they change all the time.
The second thing is that there are a number of different grades of olive oil, and each one comes at a different price, because it represents a different quality.
The third thing is that the packaging you choose and the total volume that you buy affects your prices.
Bulk Olive Oil Prices
I'm going to give you some accurate prices from over the last few years, so that you can begin to get an idea of what you will pay for olive oil in bulk, even if the market does change. You'll see a range of the lowest prices to the highest prices in the last 5 years or so.
Prices now fall somewhere in the middle, but that's always subject to change with the slightest shift in the commodity market. At this moment, there are many rumors surfacing from Spain about a poor harvest predicted for next year, which will strongly affect future prices.
We'll focus on the cost of drums and totes over the years, because they are the most common packaging choice for manufacturers. This discussion is ideal for anyone who is writing up a business plan, or is considering buying olive oil in bulk for the first time.
Organic Extra Virgin Olive Oil
Extra Virgin Olive Oil
Virgin Olive Oil
Pure Olive Oil
Olive Pomace Oil
Bulk Oil Calculations
These prices for each size are all based on the calculation of how many pounds of oil fit in a drum or tote. If you want help doing the math yourself, you'll need to know two things: 1) how much olive oil fits on a pallet, and 2) general olive oil calculations and conversions. We've created a downloadable sheet so that you can do all those calculations on your own, which you can access here.
The Commodity Market
It's also important to understand what's going on with the commodity market at the moment. How the commodity market is doing will determine your prices. You can get the most up to date information from the commodity market section of our blog.
Request a Price Quote
If you want to get custom pricing for the oil that you're looking for, you can request current pricing for your grade, packaging and volumes. Also, to help bring your price down as low as possible, it's best to follow these best practices for buying bulk olive oil.
Topics: Prices & Saving Money, Olive Oil