Why would a natural food manufacturer choose something other than Extra Virgin Olive Oil? Especially something like a blend — a mix of EVOO and other milder oils like canola, soybean, or sunflower?
If you are in the food manufacturing world, you will understand that there's a lot at play when it comes to these decisions: it's not just about consumer perception and which oil is the highest quality. It's also about the taste profile of the oil and how it affects your final product. It's about about the price of your ingredients, and about quality certifications available (like Non-GMO Project Verified or Organic Certified). There's a lot of things at play!
So why do some manufacturers opt for a blend of olive oil and canola, or olive oil and sunflower, over something like 100% Extra Virgin?
I'll go through all the different components of this decision. This article is like looking inside some of the sit-downs that I have with customers, where I weigh-in with ALL of the things to think about when it comes to a decision like this.
Olive Oil Blends & Pricing
The great thing about Extra Virgin Olive Oil is that it's high quality. The bad thing about Extra Virgin Olive Oil is that it comes with the price tag of a high quality oil. The bottom line is, you get what you pay for — and you will always pay more for Extra Virgin Olive Oil.
For any supplier that won't adulterate their oil (like Centra) we are left with a few "above the board" options to cut costs. The primary option is to do a blend with another type of cheaper oil and — here's the key part — label the blend for exactly what it is.
Most food manufacturers do a blend with canola oil because it's mild flavored, and allows the Extra Virgin Olive Oil to shine through. Some newer options to the market are a non-gmo canola oil and EVOO blend (for a non-GMO solution that's still low cost) or sunflower oil and EVOO blend.
At the end of the day, you can really use any kind of oil with Extra Virgin Olive Oil or Pure Olive Oil. And you can make up your own blend ratios. So use your imagination!
Use Ratios To Meet Your Price Goals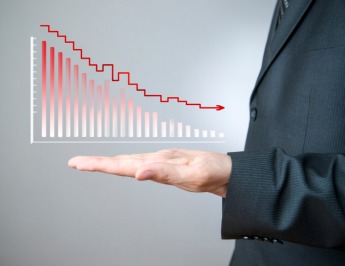 One of the things I love about blends is that if you have a set price goal, you really can work to match it. You can start by comparing the price of a standard blend, like a 75/25 — but if you need to cut costs slightly, you can swap to an 80/20 blend or an 90/10 blend.
This change doesn't affect the taste profile much, but it can help cut costs just a little bit more to meet your goals. With Centra Foods, all of our oil is custom blended, so you can make up your own creation!
Taste Profile of Olive Oil Blends
I often get requests for 100% olive oil… BUT it can't really taste like olive oil. And it should be extra cheap. Those are hard requests to tackle, while still providing a quality olive oil!
The bottom line is that Extra Virgin Olive Oil will (and should) have a stronger taste profile. It should taste like fresh olives, because it's really just fresh squeezed olive juice!
Pure Olive Oil will have less flavor, but can still be pricey. Olive oil blends are a great solution that will be both mild tasting and also drop the cost of the oil.
Consumer Perception of EVOO vs. EVOO Blend
Consumers know that Extra Virgin Olive Oil is the best kind of oil for them, over and above all of the seed oils. This concept isn't a hard sell, and many companies prove their commitment to quality by using Extra Virgin Olive Oil.
That said, some brands just want to get Extra Virgin Olive Oil on their ingredient label for consumer perception purposes — they may not mind having sunflower, safflower, canola, or some other kind of oil on their ingredient label as well.
Opting for an olive oil blend means that you will end up having both types of oils listed on your ingredient label. Which one will come first? It will depend on which oil there is more of.
Quality Certifications - Non-GMO & Organic
If you need your oil to be Non-GMO Project Verified or Organic Certified, you'll need to choose an oil blend that fits this description to begin with.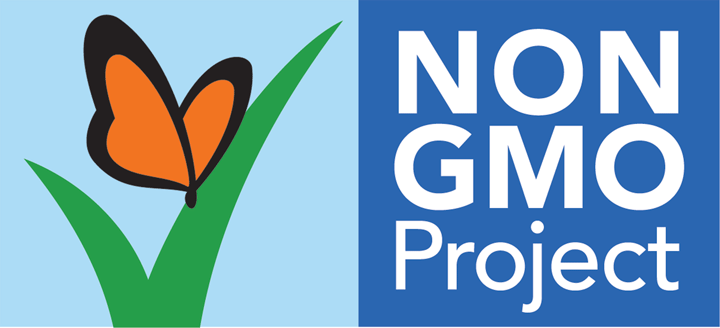 Non-GMO Olive Oil Blend
All olive oil is naturally non-gmo. To have a blend that can be Non-GMO Project Verified, you'll need to blend your olive oil with either a naturally non-gmo oil (like sunflower or safflower) or a Non-GMO Project Verified Canola Oil or Non-GMO Project Verified Soybean Oil.
Just keep in mind: if you don't choose a common blend, it might need to be submitted to one of the certifying bodies, which can take a few weeks (if not months) to complete. Just make sure to plan ahead!
Organic Olive Oil Blend
For an olive oil blend that can be organic certified, you'll need to blend Organic Extra Virgin Olive Oil with either Organic Canola Oil, Organic Soybean Oil or Organic Sunflower Oil.
The same applies in terms of planning ahead — this will have to be submitted through your suppliers' (and your own) organic certification, so make sure to begin the research and planning well in advance!
Topics: Canola Oil, Non-GMO, Olive Oil